Russia to become China's top supplier of gas soon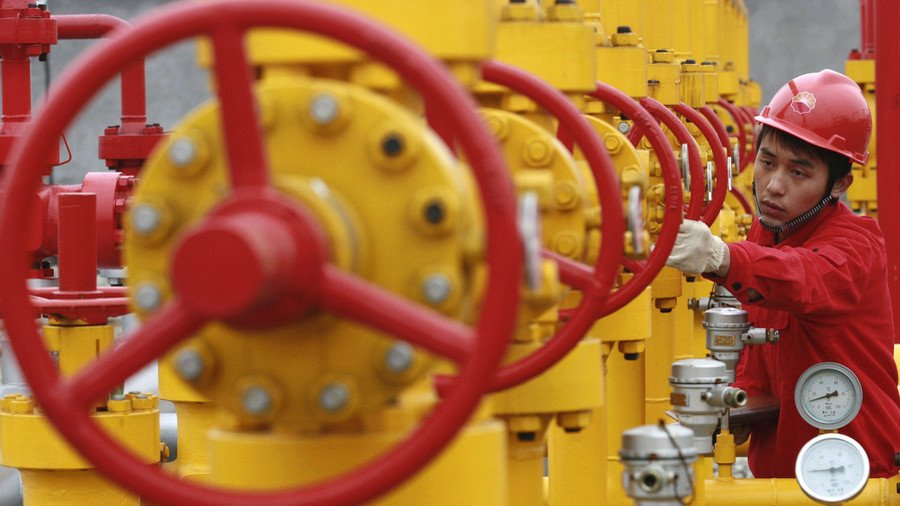 One of the world's longest gas pipelines – the Power of Siberia – which is being created to deliver natural gas from Russia to China, is almost complete. The sides are now getting ready to ink a contract on another major pipeline.
Agreement on the Power of Siberia 2 or the 'Western Route' for the supply of Russian gas from the Far East to China might be signed in the first half of 2019, according to Nur Bekri, director of the National Energy Administration of China. The new pipeline will deliver 30 billion cubic meters of natural gas per year.
"We continue consultations... If we agree on the 'Western Route', then it will be more than 80 billion cubic meters [for all supply routes, including LNG – Ed.] a year. This means that Russia will take the first place among gas suppliers to China," Bekri told TASS.
Russian energy giant Gazprom's CEO, Alexey Miller, said earlier that Russia and China have agreed to get approval for gas supplies via the 'Western Route' in the shortest possible time.
Demand for Russian gas supplies is increasing in China, and according to Miller, by 2035 it could reach 80 – 100 billion cubic meters a year.
A recent report by the US Energy Information Administration showed that the world's second-biggest natural gas importer, China, will account for at least a quarter of all global natural gas consumption growth between 2015 and 2040.
Supplies via the 'Eastern Route' (the Power of Siberia) are expected to start by the end of next year. Initial volumes will stand at 5 billion cubic meters, reaching 38 billion cubic meters per year by 2024.
The 3,000-km (1,900-mile) pipeline will be longer than the distance between Moscow and London. The deal on the 'Eastern Route' took more than a decade to negotiate. In May 2014, Gazprom and CNPC signed a $400-billion, 30-year framework to deliver 38 billion cubic meters of Russian gas to China annually.
In 2017, Gazprom invested 158.8 billion rubles ($2.4 billion) in the project. This year it plans to invest another 218 billion rubles ($3.25 billion).
Russia's Arctic region will also be a major source of gas supplies to China. At the moment, Russian gas producer Novatek is working (in cooperation with CNPC) on the implementation of Russian-led energy project Yamal LNG. China has already purchased the first two batches of liquefied natural gas from Yamal.
For more stories on economy & finance visit RT's business section
You can share this story on social media: