All roads lead to China: Russian gas from Arctic & Siberia to flow east at full capacity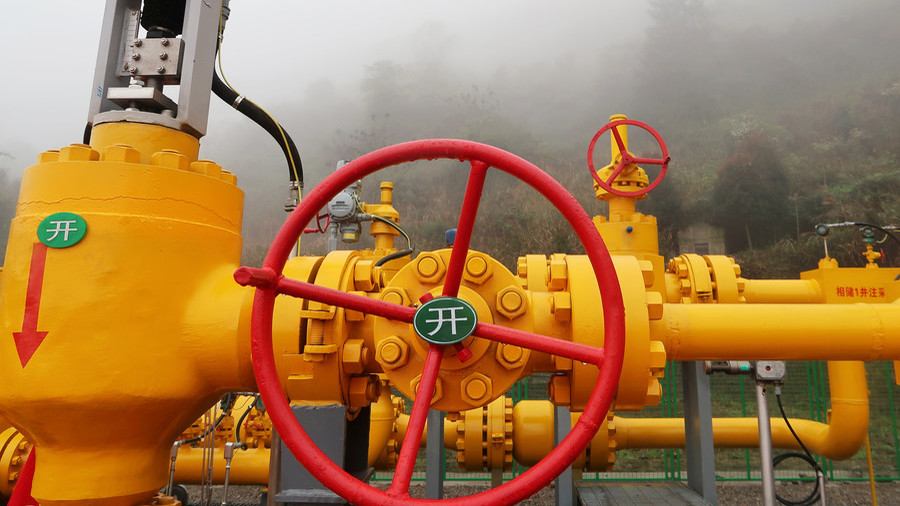 Gas supplies to China via the Power of Siberia natural gas pipeline or the 'Eastern Route,' will reach the contracted level in six years, according to China National Petroleum Corporation (CNPC).
"Supplies via the 'Eastern Route' are expected to start by the end of next year, initial volumes are 5 billion cubic meters, which will reach 38 billion cubic meters per year by 2024," the CNPC representative said on Thursday.
One of the world's longest gas pipelines, the Power of Siberia, aims to deliver Russian natural gas to China. It is one of the major projects between the two countries and analysts say it could help Russia become one of China's main providers of natural gas as demand in the country increases.
The 3,000km (1,900 mile) pipeline will be longer than the distance between Moscow and London. The deal on the eastern route took more than a decade to negotiate. In May 2014, Gazprom and CNPC signed a $400-billion, 30-year framework to deliver 38 billion cubic meters of Russian gas to China annually. In 2017, Gazprom invested 158.8 billion rubles ($2.6 billion) in the project. This year it plans to invest another 218 billion rubles ($3.47 billion).
According to a report by the US Energy Information Administration, the world's second-biggest natural gas importer, China, will account for at least a quarter of all global natural gas consumption growth between 2015 and 2040.
Russia's Arctic region will also be a major source of gas to China. On Thursday, CEO of Russian gas producer Novatek Leonid Mikhelson announced that the second stage of the Yamal liquefied natural gas (LNG) plant will be launched in early August. According to him, Yamal LNG is being implemented ahead of schedule and at the beginning of next year the project will be launched at full capacity.
The controlling stake in the enterprise belongs to Russian energy major Novatek. Some 20 percent each is owned by France's Total, and China's CNPC, and the remaining 9.9 percent belongs to the China-based Silk Road Fund. Costing $27 billion, the plant will have three production lines and a total capacity of 16.5 million tons of LNG per year. Total and CNPC will purchase LNG on a long-term basis.
For more stories on economy & finance visit RT's business section