US sues UBS over alleged crisis-era mortgage security fraud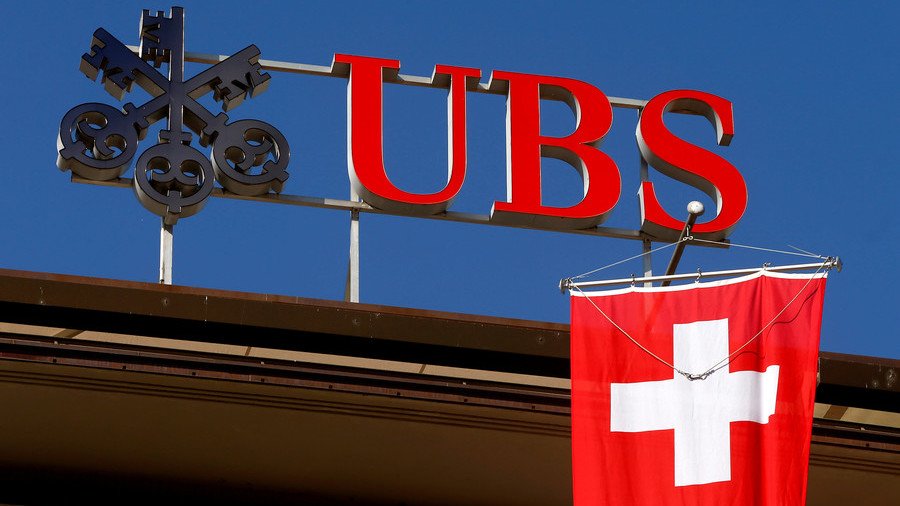 Switzerland's largest bank, UBS, has been accused by US authorities of defrauding investors in its sale of residential mortgage-backed securities leading up to the 2008-2009 global financial crisis.
According to the complaint by the US Department of Justice (DOJ) filed with the federal court in Brooklyn, New York, the bank is accused of misleading investors about the quality of more than $41 billion of subprime and other risky mortgage loans backing 40 securities offerings in 2006 and 2007.
The lawsuit came after UBS rejected a US government proposal that it pay nearly $2 billion to settle, sources told Reuters.
US Attorney Richard Donoghue in Brooklyn said investors suffered "catastrophic losses" from the Swiss bank's failure to fully disclose the risks of mortgage securities it helped sell.
READ MORE: RBS fails Bank of England stress test, agrees revised capital plan
US authorities are seeking unspecified fines against UBS under a federal law allowing it to pursue penalties up to the amounts the bank gained or others lost from alleged misconduct.
UBS denied the DOJ's claims, saying they "are not supported by the facts or the law."
The bank said that it will "contest any such complaint vigorously in the interest of its shareholders," adding that "UBS is confident in its legal position and has been fully prepared for some time to defend itself in court."
The bank stressed that it was a victim itself, having "suffered massive losses" on investments in mortgage-related assets when the US housing market crashed. "This fact alone negates any inference that UBS engaged in an intentional fraud," UBS said.
The bank already paid $230 million to the state of New York in March, following a probe into its packaging and sale of the financial products.
The case is one of the latest addressing alleged misconduct in the pooling and sale by large banks of mortgage securities that were a major cause of the financial crisis.
Other banks like Bank of America, Barclays, Citigroup, Credit Suisse, Deutsche Bank, Goldman Sachs, HSBC, JPMorgan Chase, Morgan Stanley, and Royal Bank of Scotland have previously settled with the US government.
For more stories on economy & finance visit RT's business section
You can share this story on social media: