German prosecutors initiate tax probe against UBS clients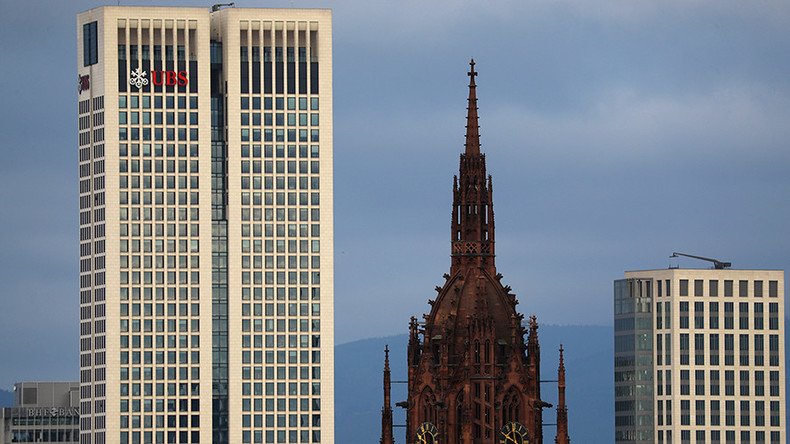 Prosecutors have started an investigation into clients of Swiss bank UBS in Germany suspected of tax evasion.
According to Reuters, about 130 prosecutors and tax investigators from the city of Bochum carried out searches of premises, including UBS' offices.
Prosecutors said a database containing details on 2,000 UBS clients, which was bought by the German state of North Rhine-Westphalia, forms the basis of the investigation.
In a statement, the Swiss bank said it had largely completed a compliance program with clients based in Europe.
"The bank was among the first in the industry to take this step requiring documentation of tax disclosure by its clients," UBS said, adding its business fully complied with the law.
In 2014, UBS paid around €300 million ($352 million) to settle claims by authorities in Bochum that it helped wealthy Germans evade taxes.
The settlement followed German and French police searching UBS offices and the homes of clients in an inquiry into alleged tax evasion and money-laundering.
German police in Bochum and Dusseldorf also raided the homes of Credit Suisse's customers suspected of evading taxes.
In 2009, the US and Swiss authorities struck a deal, forcing UBS to pay a fine and release the names of thousands of American clients, suspected of tax evasion. Authorities are still probing Swiss banks over tax offenses.
You can share this story on social media: