RBS fails Bank of England stress test, agrees revised capital plan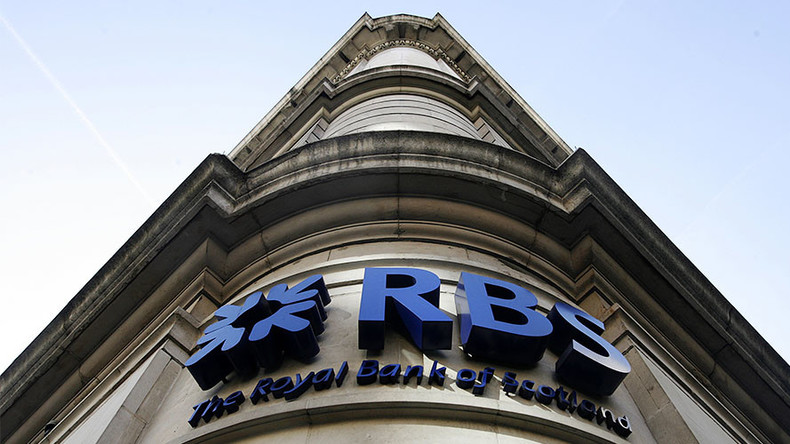 The Royal Bank of Scotland (RBS) has failed key hurdles in the Bank of England's toughest stress test to measure the UK's seven biggest lenders against a global economic crash. RBS is required to submit a revised capital plan in case of a financial crisis.
RBS was the worst performer and is still 73 percent owned by the government after its bailout in 2008.
The bank said it had "agreed a revised capital plan... to improve its stress resilience" after running its own internal tests and finding its balance sheet would fall short.
"We are committed to creating a stronger, simpler and safer bank for our customers and shareholders," said RBS Chief Financial Officer Ewen Stevenson. "We have taken further important steps in 2016 to enhance our capital strength, but we recognize that have more to do to restore the bank's stress resilience including resolving outstanding legacy issues."
RBS added its plan includes further cutting costs, reduction in risk-weighted assets and the sale of personal and commercial loan portfolios.
The Bank of England's (BOE) Prudential Regulation Authority said the revised plan has been accepted and that it will monitor the lender's progress in its implementation.
The BOE's annual stress test also covered Lloyds Banking Group, HSBC, Barclays, Santander, Standard Chartered and Nationwide Building Society. In addition to economic forecasts, all the lenders have been requested to provide stress projections of their fines and settlements.
The stress test has also revealed some "capital inadequacies" at Barclays and Standard Chartered, but they were not asked to take any action.
Overall, the test showed that the UK banking system is "capitalized to support the real economy in a severe, broad and synchronized stress scenario," the BOE said.
Regulators started conducting stress tests in 2014 to restore confidence in the financial system after taxpayers were forced to bail out banks such as RBS during the financial crisis. This year's doomsday scenario was the most severe yet, combining shocks to the global and domestic economies worse than that seen in 2008.
You can share this story on social media: