Royal Bank of Scotland crushed British businesses for profit - leak claims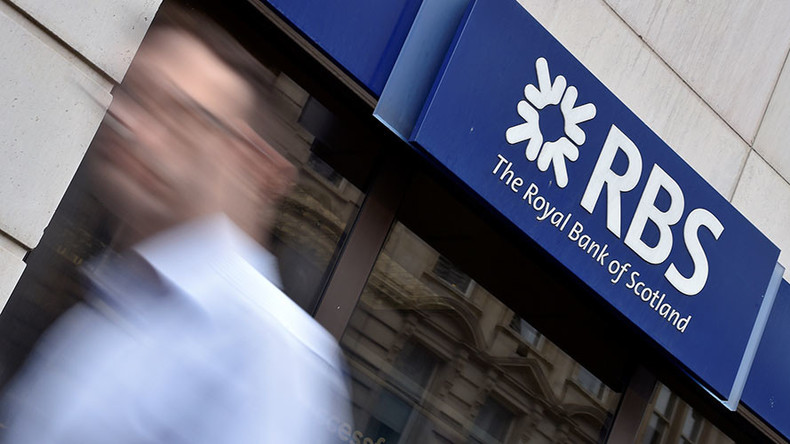 The majority state-owned Royal Bank of Scotland (RBS) profited from crippling and destroying thousands of UK businesses during the crisis as part of its 'Dash for Cash' project, according to documents published by BuzzFeed and the BBC.
The leaked files show RBS "artificially" distressed businesses to buy their assets at a discount and charge them fees. The bank is currently being investigated by the UK's Financial Conduct Authority.
The allegations date to a 2013 government commissioned report.
"If laws have been broken, individuals must be held responsible. These shocking revelations are a damning indictment of RBS's behavior during the financial crisis" said Jonathan Reynolds, Labour's shadow City minister, as cited by Bloomberg.
RBS denies deliberately forcing the collapse of customers' businesses.
"We have seen nothing to support the allegations that the bank artificially distressed otherwise viable SME (small and medium-sized enterprises) businesses or deliberately caused them to fail," RBS chief conduct and regulatory affairs officer Jon Pain said in a statement. But he added that in the aftermath of the financial crisis the lender did not always meet its own high standards and let some of its SME customers down.
READ MORE: RBS gets £1bn in tax breaks for funding Harry Potter

The bank's staff allegedly received bigger bonuses by pinpointing companies for restructuring.
Shortly after the banking crisis of 2008, over 12,000 firms were pushed into RBS' turnaround arm - Global Restructuring Group (GRG). The division reportedly brought in extra income by squeezing small businesses.
"In regard to the wider allegations raised, we have found no evidence that the bank either inappropriately targeted such businesses to transfer them to GRG or drove them to insolvency," Pain said in response to the allegations.
"Nor did it buy their assets at a lower than market price," he added.
You can share this story on social media: