RBS reports huge loss sending bank's shares tumbling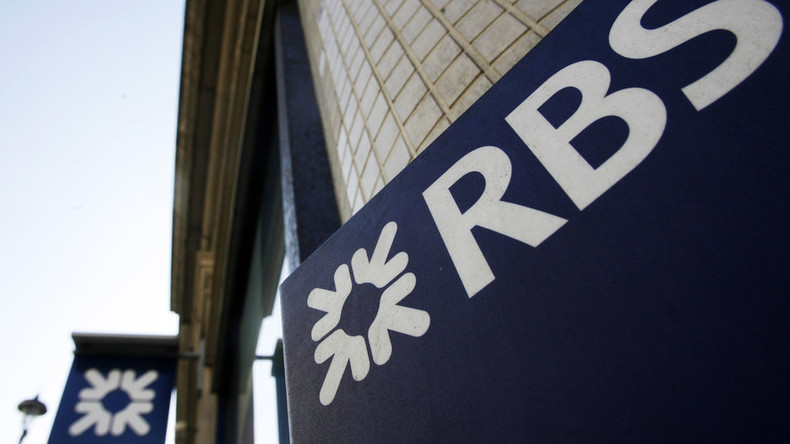 The Royal Bank of Scotland (RBS) has reported a $2.7 billion (£2.05 billion) net loss for the first six months of 2016. The bank's stock fell over six percent during Friday's trading in London.
The state-backed lender was severely hampered by a number of litigations connected to payment protection insurance (PPI) claims as well as massive restructuring costs. The high costs have led to the bank's ninth straight annual loss.
RBS spent $1.7 billion (£1.28 billion) to cover expenses for the miss-selling of PPI, as well as investor litigation arising from a 2008 share sale, and a probe into mortgages whose interest rates tracked other indicators such as the inflation rate.
READ MORE: RBS gets £1bn in tax breaks for funding Harry Potter

The bank's losses, increased from $235 million (£179 million) last year, and mirror the impact of its $1.6 billion (£1.2 billion) payment to the Treasury to buy back a part of its $59 billion (£45 billion) bailout.
"Our focus is on drawing a line under many of the legacy issues that have plagued this bank, and transforming the core business so we can deliver consistent, sustainable profits and results for our shareholders," CEO Ross McEwan said in a statement.
RBS gave up its plan to separately list its Williams & Glyn unit due to the complexities and costs associated with launching a new banking platform. The unit will be sold with the UK arm of Spain's Banco Santander interested in acquiring it.
Following the UK vote to quit the European Union (EU), RBS stock fell sharply, losing a third of its value.
"The outcome of the UK's EU Referendum has created considerable uncertainty in our core market and we continue to assess all its implications. In the current low rate and low growth environment, achieving our longer term cost-income ratio and return targets by 2019 is likely to be more challenging," McEwan said.