US economy like the Titanic, moving towards iceberg at full steam ahead - economist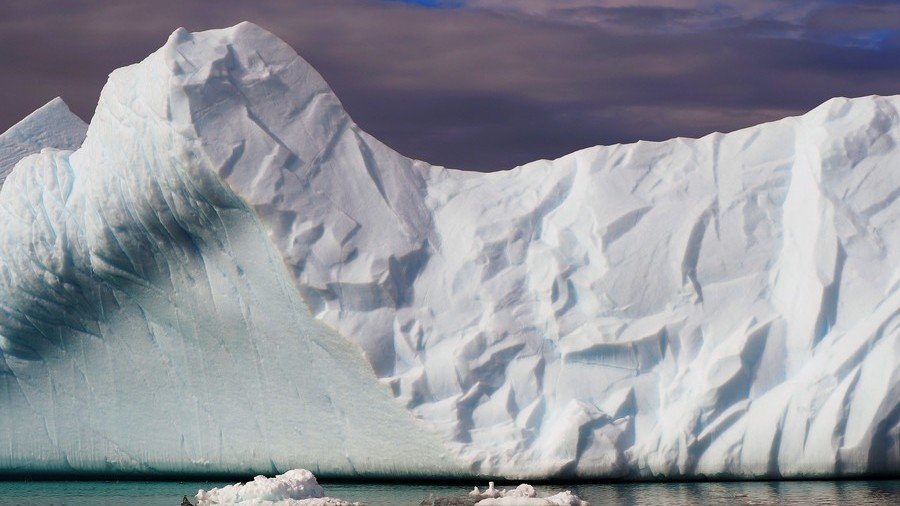 The US economy is on the rise, but its expansion is coming to an end, warns Scott Minerd, Global Chief Investment Officer at investment firm Guggenheim Partners.
"Just as an iceberg loomed in the distant darkness to be struck by the Titanic under full steam, so the US economy approaches the distant fiscal drag of 2020 under the full steam of rate hikes to contain inflation and an overheating labor market," he wrote on Twitter.
In an interview with CNBC, Minerd elaborated on his post. "Ultimately this expansion will end and it is going to end because monetary policy is going to get too tight at the same time fiscal policy is going to turn into fiscal drag in 2020," he said.
"When we get there… our work is showing us that the stock market will probably pull back 40 percent from the highs and that we'll probably see credit spreads widen dramatically," the economist added.
Last week, the US stock market faced a sell-off amid the bull rally that has been going on since the global financial crisis. Investors in the US economy were alarmed at the growing tensions between President Trump and the US Federal Reserve. Trump called the Fed 'crazy' for hiking interest rates.
"It's a correction that I think is caused by the Fed and interest rates," Trump said from the Oval Office. "The dollar is very strong, very powerful – and it causes difficulty doing business." Fed Chairman Chairman Jerome Powell's policy "is far too stringent," Trump said, adding that he is not going to fire Powell for that.
US stocks continued to fall on Monday with the Dow Jones Industrial Average slipping 32 points, the S&P 500 dipping 0.1 percent, and the Nasdaq Composite losing 0.2 percent during early trading on the New York Stock Exchange.
For more stories on economy & finance visit RT's business section
You can share this story on social media: