Oil heading to $100 & OPEC is 'powerless to prevent it' – analyst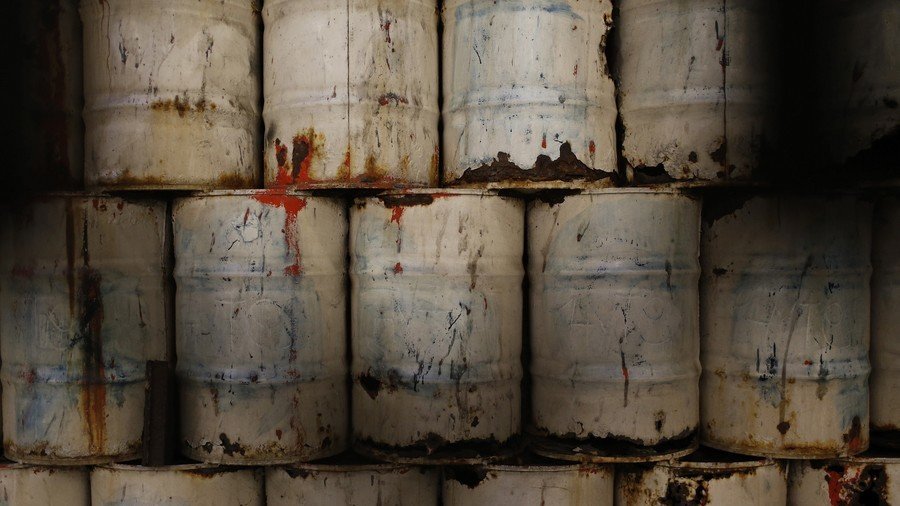 Crude prices will likely reach $100 per barrel for the first time since 2014, and OPEC has no leverage to prevent such a scenario, an analyst has warned.
"Nobody wants to get caught short, full in the knowledge that more Iranian barrels are poised to be removed from the market," Stephen Brennock, oil analyst at PVM Oil Associates, said in a research note published on Monday, as quoted by CNBC.
On Monday, Brent crude surged above $83 per barrel as Iran continues losing its crude exports ahead of US sanctions which come into force in November. "Against this backdrop of dwindling Iranian oil supplies, the focus will turn to meek levels of global, or more accurately, Saudi spare capacity," Brennock said.
Saudi Arabia has been unable to offset the lost Iranian crude exports. And "this essentially leaves the world's only swing producer powerless to prevent a supply shock and subsequent price spike in the final quarter of this year," he added.
Iran could lose up to 1.5 million barrels per day when US sanctions kick in early November. In May, Iran sold 2.71 million bpd abroad, nearly three percent of daily global oil consumption.
The US is rapidly increasing its production. In September, it hit a record 11.1 million bpd, according to data from the Energy Information Administration (EIA). That is an increase of almost a third since 2016. However, the increase in US production is not enough to offset the loss of Iranian output.
For more stories on economy & finance visit RT's business section
You can share this story on social media: