South Africa to 'brief' US companies on land confiscation plans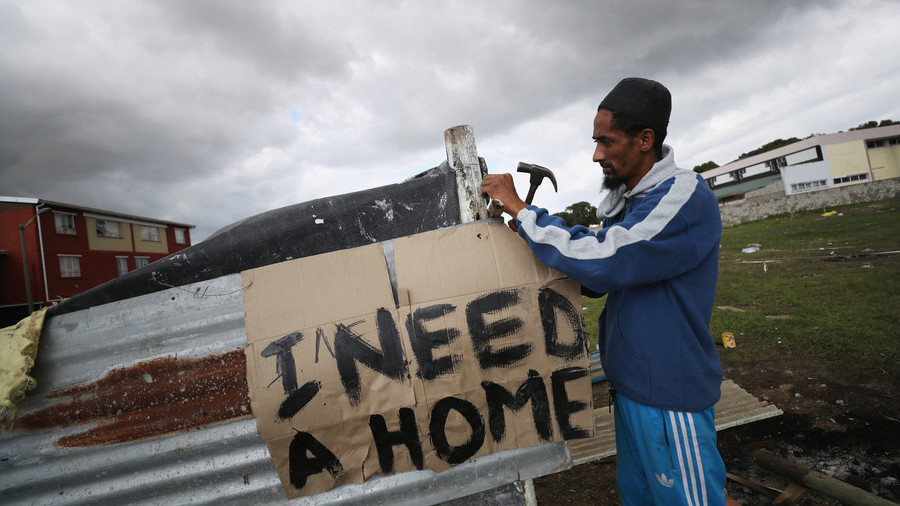 The South African government has announced it will start a process of briefing American companies based in the country on the land reform program.
The decision followed last week's meeting between South Africa's Department of International Relations and Co-operation (Dirco) Minister Lindiwe Sisulu and the US Secretary of State Michael Pompeo.
According to Dirco, "The minister emphasized that the land reform and agrarian reform process will be undertaken within the framework of the Constitution and implemented in a manner that does not affect economic stability and food stability."
The sides "agreed to convene a meeting of all South African based US companies to brief them about the land reform process."
US President Donald Trump had earlier asked Secretary Pompeo "to closely study the South Africa land and farm seizures and expropriations." He also alleged that the South African government was "seizing land from white farmers."
Last week, South African President Cyril Ramaphosa warned the UN General Assembly that his government is planning to implement controversial reforms to correct racially skewed land-ownership patterns.
The ruling African National Congress (ANC) has proposed a constitutional amendment that would give the government a legal right to seize and redistribute farmlands without any compensation for owners. The draft reform triggered heated international debate along with multiple media reports of alleged violence against South African white farmers, including murders. It has also raised concerns among international investors, while the ANC sought to reassure that the move will be lawful and will not threaten stability.
For more stories on economy & finance visit RT's business section