Volvo stops truck assembly in Iran due to US sanctions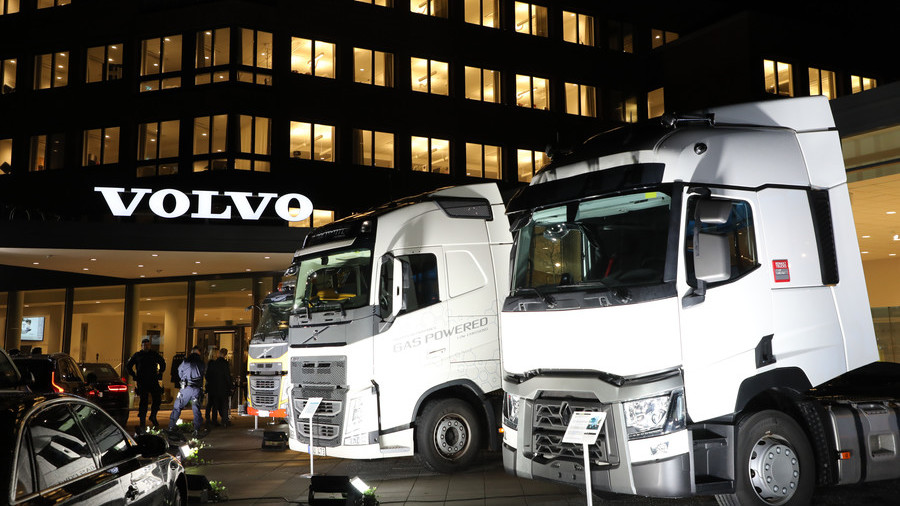 Swedish truckmaker Volvo has stopped assembling trucks in Iran because of Washington's sanctions, spokesman for the company, Fredrik Ivarsson, told Reuters.
According to him, the group could no longer get paid for parts it shipped and had therefore decided not to operate in Iran.
"With all these sanctions and everything that the United States put (in place)… the bank system doesn't work in Iran. We can't get paid… So for now we don't have any business (in Iran)," Ivarsson said.
Volvo was working with Saipa Diesel (part of Iran's second-largest automaker Saipa) which was assembling the Swedish firm's heavy-duty trucks from kits shipped to Iran. The company had plans to become Iran's main export hub for the Gulf region and North Africa markets.
An unnamed commercial department manager at Saipa Diesel told the media that more than 3,500 Volvo trucks had been assembled in the year to May. However, none had been assembled in this financial year, he said. The original deal was for at least 5,000 trucks.
The manager confirmed that sanctions had prompted Volvo Trucks to terminate their partnership agreement.
"They have decided that due to the sanction on Iran, from (May) they couldn't cooperate with us. We had some renovation planned in Iran for a new plant but they refused to work with us," he said.
Volvo has joined a list of European companies such as Total, Adidas and Daimler, who have been forced to reconsider their investments in Iran. The firms said they will scale back or abandon all operations in Iran due to Washington's sanctions.
Swedish truckmaker Scania, which is owned by Volkswagen (VW), said it had canceled all orders that it could not deliver by mid-August due to sanctions. French carmaker PSA Group began to suspend its joint venture activities in Iran in June.
Germany's Daimler said it was closely monitoring any further developments, while Volkswagen rejected reports that it had decided against doing business in Iran. VW said its position had not changed.
For more stories on economy & finance visit RT's business section
You can share this story on social media: