Volkswagen agrees pull-out from Iran to comply with US sanctions – reports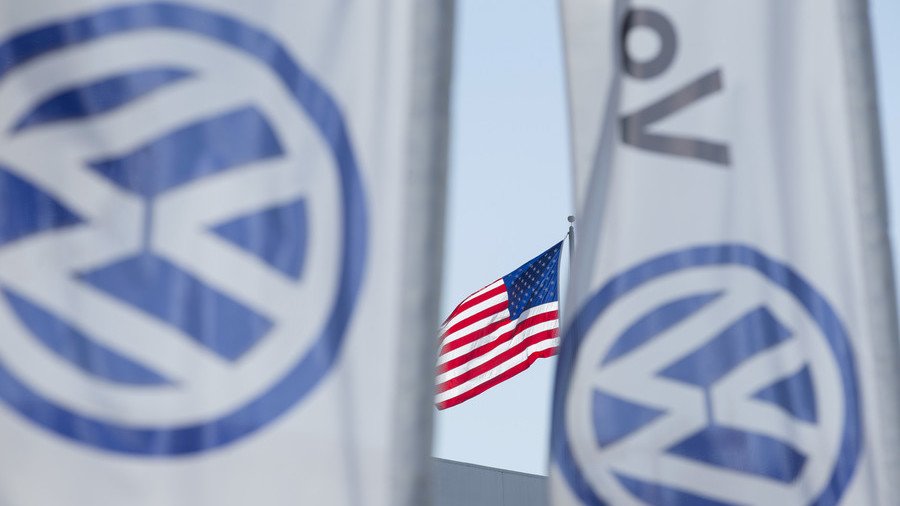 Weeks of negotiations with the Trump administration have ended with carmaker Volkswagen (VW) agreeing to cease most of its operations in Iran, said US Ambassador to Germany Richard Grenell, as cited by Bloomberg.
"Volkswagen has told us they will comply with US sanctions on Iran," said Grenell, adding: "We are pleased with this decision because Iran diverts its economic resources away from its people to spread violence and instability across the globe."
Grenell explained the automaker will still be allowed to do some business in Iran under a humanitarian exception.
Volkswagen said it "closely monitors the development of the political and economic situation in Iran and the region. In this context, we also consider possible implications in connection with the re-imposition of US sanctions. Volkswagen complies with all applicable national and international laws and export regulations."
The German manufacturer will join the ranks of European companies such as Total, Adidas and Daimler who have already said they will scale back or abandon all operations in Iran due to Washington's sanctions.
Europe's largest car manufacturing group VW Group began selling vehicles in Iran in the 1950s, but suspended exports in 2000 as the international sanctions introduced against Tehran over its nuclear weapons program began to bite.
Last year, the company announced it would resume exports to Iran, marking a return to the resurgent market of the Islamic Republic after a 17-year absence. Volkswagen decided to take advantage of the removal of sanctions that accompanied the signing of the Joint Comprehensive Plan of Action (JCPOA) in 2015. It has even sealed a deal with local importer Mammut Khodro, which was due to import VW Tiguan and Passat models through eight dealerships, mainly in the Tehran area.
However, in May the US President Donald Trump announced America's withdrawal from the JCPOA. He said any countries or companies that conduct transactions with Iran were liable to face secondary sanctions. The EU asked Washington to grant exemptions to European companies but Trump has rejected the appeal, saying exemptions would be made only if they benefited US national security.
US administration is expected to ratchet up the pressure on Tehran by blocking Iranian oil exports in November, potentially halting some two million barrels a day, or 50 percent of Iran's output.
For more stories on economy & finance visit RT's business section
You can share this story on social media: