No deals 'at gunpoint': China mulls dropping trade talks, slapping US firms with sanctions – report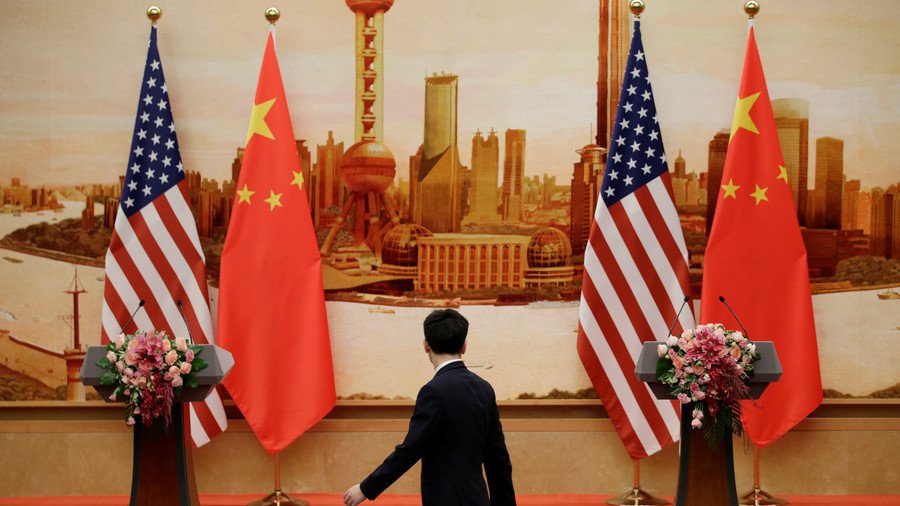 Beijing reportedly eyes rejecting Washington's offer of new trade talks amid media buzz on President Donald Trump's alleged go-ahead for sweeping tariffs. China could instead stop supplying some vital materials to US firms.
China is apparently reluctant to hold any trade negotiations with the US under the current circumstances as it said it would not talk under pressure, even though it did not completely forgo the negotiations, the Wall Street Journal reported, citing Chinese officials. It also said that the latest moves of the Trump administration might jeopardize the potential trade talks with Beijing, which the US officials themselves had sought.
"China never said it doesn't want to negotiate with the US," Yang Weimin, a former senior economic and foreign policy adviser to President Xi Jinping, said Sunday, as cited by the WSJ. He added, however, that Washington should first "show sincerity" in its desire to resolve the trading dispute. "China is not going to negotiate with a gun pointed to its head," the official noted.
The fate of the talks, which could potentially take place later in September, is still unclear, another official said. "There is a lot of uncertainty right now," the unnamed official told the media, adding that "if more tariffs come out, the Chinese side could very well choose not to go."
Beijing has already vowed to respond in kind if Washington slaps it with any more import taxes. However, now it is also reported that China could limit the sales of materials, equipment and spare parts to US companies as part of retaliatory measures. China can adopt "export restraints" in addition to tariffs, a former Chinese Finance Minister, Lou Jiwei, said at a meeting of the US and Chinese academics and business executives. The restrictions could particularly hit Apple Inc., which has its iPhones being assembled in China.
On Friday, Trump reportedly greenlighted additional tariffs on Chinese goods worth about $200 billion. The US president has repeatedly threatened to do so and said that the restrictions, which cover almost all Chinese export to the US, would be imposed soon, but didn't offer a timetable. He also made no official announcements on Friday. China, meanwhile, vowed to impose commensurate tariffs on $60 billion in US goods and take some other unspecified measures in response.
The US has already slapped China with 25 percent tariffs on goods worth $50 billion, prompting Beijing to respond in kind. The trade war has been provoked by what Trump sees as a trade imbalance, with him saying that trade deficit hurts America.
The US and Chinese officials already held contentious trade talks in late August in an attempt to resolve the existing differences. A Chinese delegation headed by Vice Minister for Commerce Wang Shouwen, travelled to Washington for two-day negotiations. Treasury Undersecretary for International Affairs David Malpass represented the US. However, the talks did not bring any practical results.
The US Treasury Secretary Steven Mnuchin sent an invitation to China's Vice Prime Minister Liu He in an attempt to revive the talks early last week but the fate of the potential negotiations has been now left in a limbo due to Washington's moves.
If you like this story, share it with a friend!
You can share this story on social media: