Russia warns US against using energy as 'tool of pressure' on Europe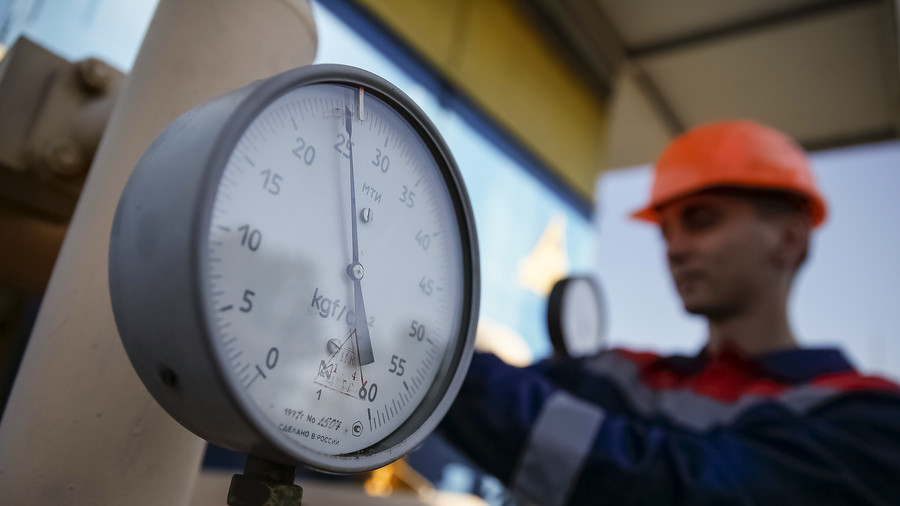 Energy should not be used as a tool to exert pressure on countries, Russian Energy Minister Aleksandr Novak said Thursday at a meeting with the US Energy Secretary Rick Perry in Moscow.
Novak's words came after Perry criticized the Russian gas pipeline to Germany, Nord Stream 2. Perry said the project would "create a new choke point at a shallow depth vulnerable to disruption." He demanded Russia "stop using its resources for influence and disruption."
Responding to Perry, Novak suggested that it is not Russia that is putting pressure on Europe.
"I believe we share the view that energy cannot be a tool to exercise pressure and that consumers should be able to choose the suppliers." According to Novak, Russia is ready to seek a way out of the deadlock in relations on the basis of equality and the balance of interests.
The goal of the $11 billion Nord Stream 2 pipeline project is to double the existing pipeline's annual capacity of 55 billion cubic meters. The first part of the joint project has been in operation since 2011. Moscow has repeatedly described Nord Stream 2 as a "purely economic project" and said Washington opposes it because it wants to force-feed its own liquefied natural gas (LNG) to Europe.
Both officials have said that Russia and the US could work together on energy despite the difficulties. "Russian-American relations are currently experiencing not the best of times, but our countries are the leading energy powers that guarantee world security, and only through joint efforts we can meet the growing demand for energy in the world," Novak said.
Perry said the two counties could ensure energy markets stability and energy diversification. "So as world leading energy producers, the US and Russia, we have an opportunity to cooperate to ensure market's stability and sustainability as well as increase energy diversity," he stressed.
Speaking about areas where the two powers could work together, Perry said that the US wants to keep working with Russia on nuclear security. "We would also like to keep working with Russia on nuclear security, ensuring that nuclear power is managed in peaceful purpose."
For more stories on economy & finance visit RT's business section
You can share this story on social media: