Latest batch of US sanctions against Russia comes into effect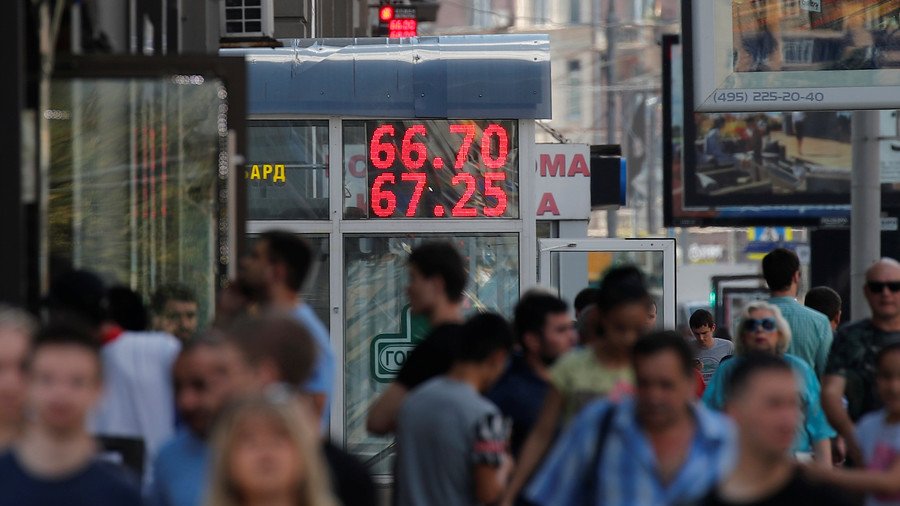 The latest set of sanctions against Russia, introduced by the US in response to Moscow's alleged involvement in the Skripal poisoning in the UK, has come into effect. Moscow has already promised a proportional response.
The State Department document, published by the Federal Register website on Monday, outlines the new restrictions that Washington hopes will make Moscow more cooperative. Ominously entitled 'Determinations Regarding Use of Chemical Weapons by Russia', the sanctions were imposed on the pretext of alleged Russian involvement in the poisoning of Sergei Skripal and his daughter in the UK back in March, which London promptly pinned on Moscow, though it has yet to produce any evidence to back up its claims.
The sanctions package includes the prohibition of foreign assistance to Russia under the Foreign Assistance Act of 1961, except for "urgent humanitarian assistance." It also prohibits exports of weapons and dual-use products to Moscow. The sanctions also deny Russia "any credit, credit guarantees, or other financial assistance by any department, agency, or instrumentality of the United States Government, including the Export-Import Bank of the United States." The restrictions will remain in place "for at least one year and until further notice," according to the document.
The State Department, however, deemed it to be "essential to the national security interests of the United States" to waive sanctions on the export and re-export of products and technology that are needed for cooperation in space cooperation and civil-flight safety.
"As usual, [Washington provided] no evidence or justification while only throwing out vicious innuendos," Russia's Deputy Foreign Minister Sergey Ryabkov said last week. "We will counter the US slow-witted, blinkered and aggressive approach with sober-minded, orderly work on a constructive agenda," he continued, adding that Moscow will respond to the sanctions "in a way that would not harm its own interests."
Despite President Trump's insistence that improved US-Russia relations would benefit both countries, his administration has broadly continued the previous administration's punitive policies towards Russia.
Meanwhile, a recent Gallup poll found that almost 60 percent of Americans think a high-pressure approach to Moscow is a bad idea. In defiance of the mass hysteria surrounding the supposed Russian interference in the 2016 presidential elections, 58 percent of Americans think improving relations with Russia is more important than applying punitive economic and diplomatic measures.
Like this story? Share it with a friend!
You can share this story on social media: