Shipping giant Maersk to transport its first cargo via Russia's Arctic sea route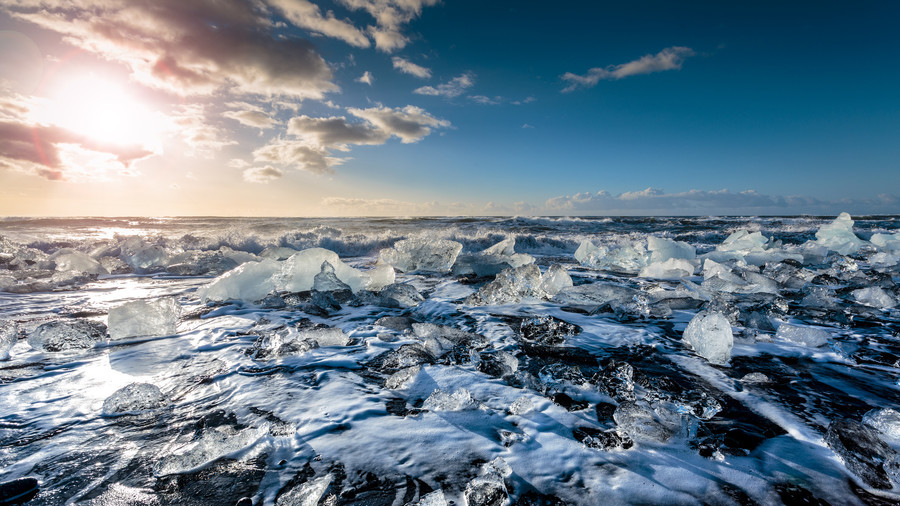 The world's biggest carrier of seaborne freight, Maersk Line, is set to send its first cargo from east Asia to Europe via the Arctic Ocean, using Russia's Northern Sea Route.
Later this month, the company's new ship 'Venta Maersk' will reportedly take the Northern Sea Route after leaving the Russian port of Vladivostok. It will sail through the Bering Strait and over the top of Russia to reach St. Petersburg by the end of September.
"This is a trial designed to explore an unknown route for container shipping and to collect scientific data," said a statement from the company. "Currently, we do not see the Northern Sea Route as an alternative to our usual routes."
The Northern Sea Route is expected to become an alternative to Egypt's Suez Canal as one of the key global shipping arteries connecting Asia to Europe. The Arctic route could reduce journey time by up to two weeks, but sailing through Arctic waters is still unfeasible without using an icebreaker.
According to the Danish group, the ice-class ship, which is able to carry roughly 3,600 containers, is designed to withstand water temperatures as low as minus 25 degrees Celsius. The crew of the 'Venta Maersk' have reportedly been trained to cope with exceptionally harsh conditions.
The company is reported to have no plans for commercial services on the Northern Sea Route, which is accessible only during three months of the year. Maersk will need to channel more investment into special vessels designed to handle Arctic conditions.
For more stories on economy & finance visit RT's business section
You can share this story on social media: