Russia's top 5 trump cards in the sanctions game against the US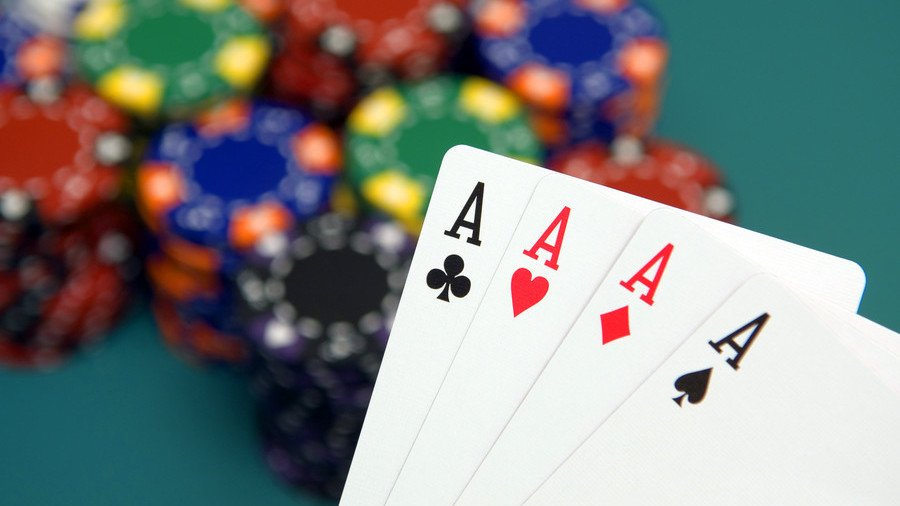 Washington's reported plans to ratchet up sanctions against Moscow have sparked heated debates both in the US and in Russia over which country will be hurt more.
The US has hinted that it would target exports of sensitive national security goods to Russia, stop flights by Russia's Aeroflot airlines to the US, and could go as far as banning all US exports to Russia. According to the US State Department, the proposed measures come in response to the poisoning of double agent Sergei Skripal and his daughter in the UK. Russia has denied the accusation and has repeatedly called for an objective international inquiry.
Considering the fact that Washington has sanctioned pretty much everything Russian there is to sanction and that Moscow has refrained from using its big guns against the US, Russia has some interesting options if it needs to respond this time around.
So far, Russian lawmakers have warned that the new punitive measures might be met with tough retaliation that would target some sensitive areas of cooperation between the countries. RT decided to look deeper into the list of potential reciprocal measures Moscow could deploy to hurt the Americans.
Titanium
In case of an all-out sanctions exchange, the Russian government could place either a ban or some other kind of restriction on exports of titanium to the US. Russian titanium monopoly VSMPO-Avisma produces a third of the world's titanium parts for the aircraft industry. The company delivers 70 percent of its products to the global market. Avisma provides 40 percent of titanium components for Boeing and 60 percent for Airbus, and covers all titanium components for Brazil's Embraer.
Replacing Russian titanium would be next to impossible for Boeing. Industrial work with titanium began simultaneously in the US and USSR in the 1950s. However, only Russia has been successful in producing high-quality titanium alloys.
Using other materials is also not an ideal option for Boeing. Titanium has major advantages over other alloys. Aircraft construction requires the use of materials that can withstand the severe pressures of flight at high altitudes, as well as constant exposure to the elements. Traditionally, aircraft were made of steel, but lighter, more durable materials are now used to extend the life of aircraft and make them more energy-efficient. Titanium is as strong as steel but 45 percent lighter. It can withstand long periods of exposure to salt water in marine atmospheres. The strength of titanium makes it difficult to weld, which contributes to its high price compared to steel and aluminum.
Airspace
Situated strategically between Europe and Asia, Russia could introduce higher tariffs for the transit use of its airspace for all US cargo and passenger planes, or could ban the flights altogether.
In best-case scenario, American carriers would either have to pay the higher tariffs or choose alternative air routes. But losing shorter Russian routes from Europe to Asia also means losing to the competition from European and Asian airlines.
At worst, there would be no choice but to fly around the world's biggest country, which would significantly add to fuel costs. Either way, American carriers would bear heavy financial losses which would be a disaster for the US airline industry.
LNG & other energy
Imports of liquefied natural gas (LNG) and other energy products from Russia to the US could also be banned. Russia's reported exports of oil and petrochemicals to the US makes up just $8 billion worth, which is just 4.6 percent of Russia's entire energy exports. The ban would be relatively painless for Russian producers who could easily re-channel those shipments to Asian buyers.
But it could be a different story for the US, which is trying to become a major player in energy exports. Unable to produce enough for domestic consumption and exports and not having enough LNG tankers, the US reportedly resells Russian LNG to European countries. If Russia cuts off energy supplies, American plans of becoming a major energy exporter would have to be put on hold.
US companies in Russia
Despite worsening relations between Moscow and Washington, many American corporations are continuing to work in Russia without interference from the Russian government. In retaliation to any new US sanctions, Russia could make life difficult for such corporations as PepsiCo, Procter&Gamble, McDonald's, Boeing, Mondelez International, General Motors, Johnson & Johnson, Cargill, Alcoa, General Electric and many other companies. In August 2014, Russia's consumer watchdog shut down four McDonald's restaurants in central Moscow over "administrative violations," launching investigations into more than 430 Russian franchises of the company.
READ MORE: 12 McDonald's restaurants temporarily closed in Russia, 100 inspections underway
On the other hand, there are very few Russian companies in the United States. Washington would find it difficult to respond with mirror measures. The only consideration for the Kremlin in targeting American businesses in Russia is domestic employment, since these companies provide jobs for Russian citizens.
Russian rockets
Supplies of RD-180 rocket engines are seen as one of Russia's trump cards in retaliation to US sanctions. The engines are crucial for the US space program as NASA and the Pentagon use them to launch American satellites. Attempts to stop buying them from Russia have failed because the US has been unable to produce a domestic alternative.
The engines are used to power Atlas V rockets. Apart from RD-180 engines, the US buys Russian RD-181s. The RD-181 engine is used to power the Antares rockets that launch Cygnus cargo tugs to the International Space Station for NASA. Earlier this week, a senior Russian lawmaker said that Moscow could ban the sale of RD-180s as retaliatory measure.
For more stories on economy & finance visit RT's business section
You can share this story on social media: