Stalin's death mask unexpectedly fetches thousands at British auction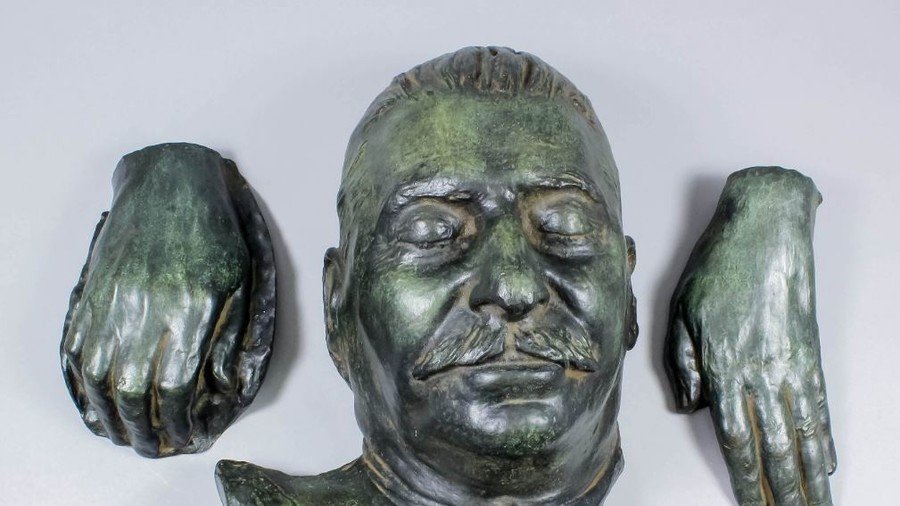 A death mask of Soviet leader Joseph Stalin has sold for six times more than its expected sale price at a British auction house - racking up a price tag of $17,200 (£13,500).
The bronze mask was auctioned along with two signed casts of the late Russian leader's hands at Canterbury Auction Galleries in Kent.
"It was a bit of a shock when the owner handed it to me and asked me if it was something we could sell," auction house valuer Dan Ponder told Antique Collecting of the remarkable lot.
The mask was found among the owner's grandfather's possessions after he died. It's assumed the grandfather, who was in the merchant navy, had acquired it during his travels.
Ponder explained that it was difficult to make a valuation of the item but based it on the sale of an identical mask and hands sold in 2012 for £3,600.
The bronze items were put up for auction with an estimate of £1,500-2,000. "No one was expecting it to reach £13,500, least of all the person selling it. He was delighted." The lot was purchased by a UK telephone bidder who bought it on behalf of an overseas client.
The death mask is one of what is believed to be 12 taken following Stalin's death in 1953. The masks were made from a plaster cast before the body was embalmed.
Death masks are memorial portraits taken to preserve the features of a person after their death, a practice that began in ancient Egypt. The process was commonly associated with military and political leaders, artists and composers. Among the famous names to have their faces preserved in moulding after death are composer Ludwig Van Beethoven, French military leader Napoleon Bonaparte, writer James Joyce and Russian communist revolutionary Vladimir Lenin.
You can share this story on social media: