Turkish currency hit by perfect storm of US sanctions, tariffs & debt, plunges to historic low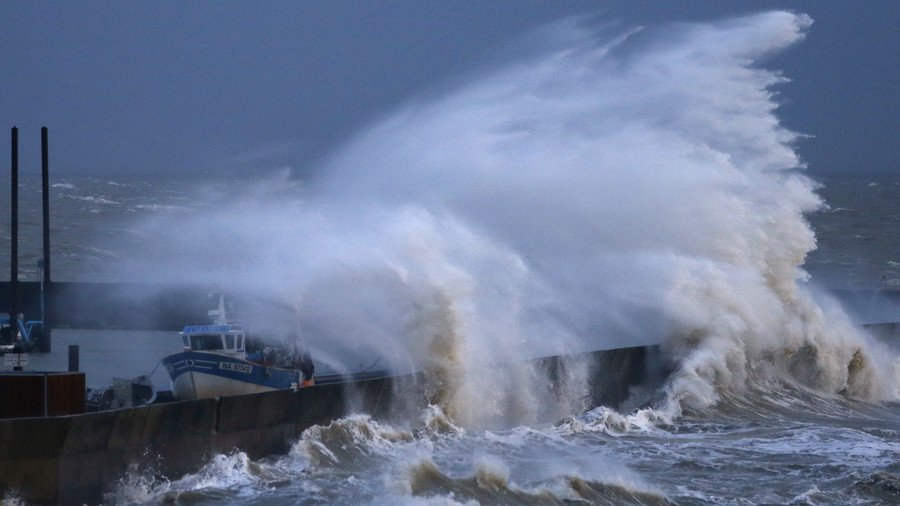 The value of the Turkish lira has halved this year against the US dollar. The freefall has been exacerbated by latest US threat to double tariffs on Turkish steel and aluminum. But there are other factors weighing down the lira.
On Monday, the currency dropped to a historic low of 7.2 lira against the dollar before recovering slightly to 6.8 against the greenback. Turkey's Istanbul 100 stock market hit its lowest level in dollar terms since March 2009.
Relations between the US and Turkey have deteriorated since the failed military coup against Turkish President Recep Tayyip Erdogan in 2016. Erdogan accuses Washington of protecting coup plotters. The US began applying economic pressure after the detention of American pastor Andrew Brunson in Turkey, accused by Ankara of aiding the failed military coup.
Brunson, a US citizen, and Turkish resident for over two decades, was arrested in Turkey on charges of terrorism and espionage. He is facing up to 35 years behind bars if found guilty.
Investors in lira are also concerned about Turkey's internal monetary policy. President Erdogan has been criticized for interfering in the central bank's monetary policy by reportedly not allowing the regulator to hike the interest rate to prevent the lira's collapse.
Additionally, Turkey has a vast amount of debt denominated in US dollars. So, when the lira falls, the debt becomes more expensive. The country has a debt in dollars and other foreign currencies accounting for a half of its gross domestic product.
"The decline in the lira is multifaceted, caused not only by a weak external position in terms of current account deficit and inadequate currency reserves, but also the challenging political environment which exacerbates the vulnerabilities in the lira," Kerry Craig, global market strategist at J.P. Morgan Asset Management, wrote, as quoted by CNBC.
"A mid-meeting rate hike and tightening of monetary policy may help to avert the lira's decline, to some extent," he added.
Finance Minister Berat Albayrak said in a Sunday interview with local media outlet Hurriyet that Ankara has a plan to save the lira without specifying details.
For more stories on economy & finance visit RT's business section
You can share this story on social media: