Following the golden rule: Iran & Venezuela prime examples of intrinsic value of money vs. gold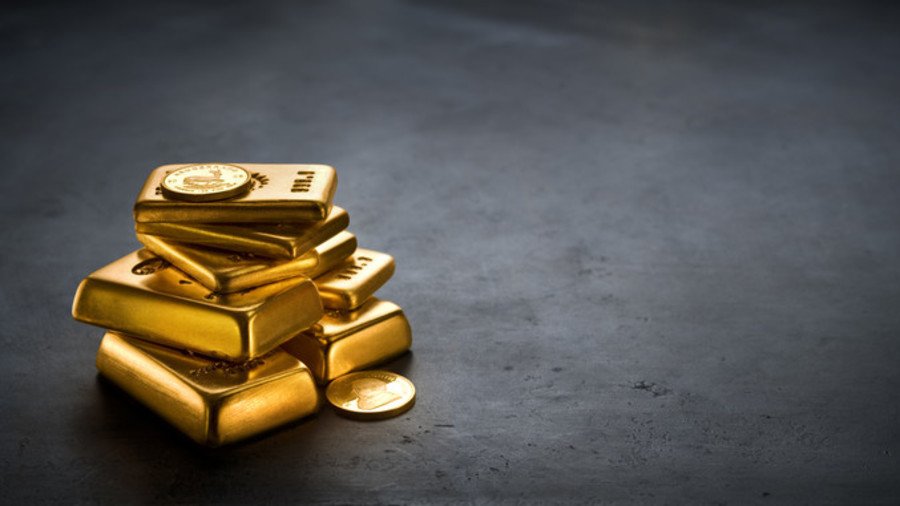 Once again, gold has proved itself to be the most reliable safe haven as more and more citizens in countries hit by US sanctions are hoarding the metal in an effort to protect their savings from collapsing national currencies.
Rising demand for gold in Iran and Venezuela has sent prices for the precious metal to unprecedented levels while local currencies depreciate daily.
As of the end of July, gold prices in the struggling Latin American state saw a 3.1-million-percent increase against the beginning of the year, with an ounce of the yellow metal surging to 211 million bolivars ($1019,45). Venezuela is currently fighting the worst economic crisis ever, with the International Monetary Fund (IMF) expecting inflation to reach a colossal one-million percent by the end of 2018. The skyrocketing inflation that is unavoidably dragging down the Venezuelan bolivar is forcing people to buy up gold to keep their savings from disappearing.
Venezuela is currently the subject of various penalties imposed by the White House over alleged violations of human rights and of undermining democracy. Americans are banned from investing in newly issued Venezuelan bonds and the country's state-run corporations. Caracas sees this "economic war" as one of the key reasons for longstanding crisis in the country.
At the same time, the latest decision by the US to partially re-impose sanctions on Iran has boosted demand for gold in that country, as its citizens are looking to protect their wealth against the devaluation of the national currency.
Earlier this month, the unofficial rate of the Iranian rial plummeted to a record low of 112,000 against the greenback. In less than a year, the value of the rial has nearly halved. While the official rate is around 42,000 rials, it is very hard to buy a buck at that rate.
In the same period, prices for gold in the Islamic Republic skyrocketed amid increasing demand, with the price of an 8.13-gram coin going from $346 in January to $379 at present, fixing a 9.5-percent increase.
Earlier this week, Iranian authorities announced a relaxation of foreign exchange rules, allowing exchange offices to buy and sell hard currencies for purposes such as foreign trade. The Central Bank of the Islamic Republic gave importers of non-essential goods access to hard currency brought by exporters with exchange rates to be set by the open market. The influx of currency reportedly won't be limited or taxed.
For more stories on economy & finance visit RT's business section
You can share this story on social media: