Turks follow Erdogan's call to get rid of dollars & buy gold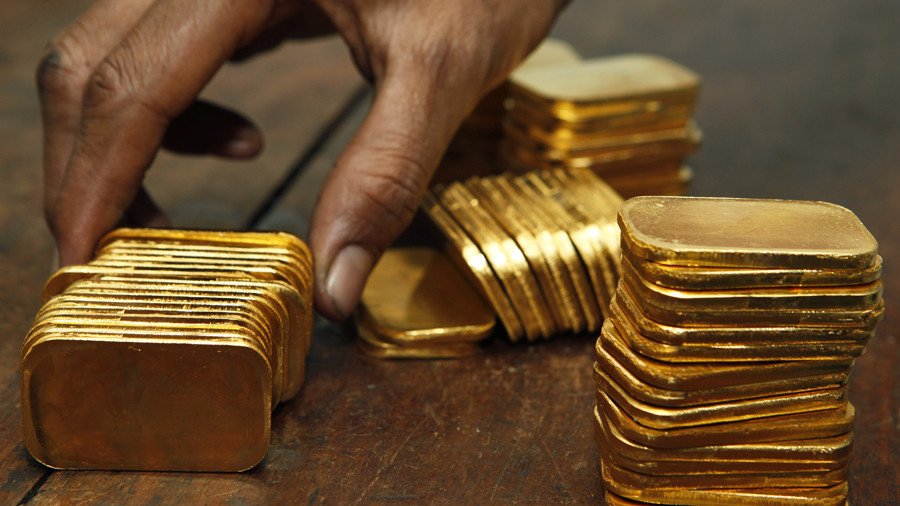 The latest World Gold Council report shows Turkey has sharply ramped up gold buying with both the central bank and ordinary people joining the rush.
"Bar and coin purchases, a measure of investment demand, were 47 metric tons so far in 2017, compared with 14.8 tons in the same period a year ago," ZeroHedge quotes the report as saying.
The Turkish central bank has bought almost 30.4 tons of gold this year. The surge in buying is reportedly triggered by state measures aimed at diversifying international reserves in light of rising tensions between Turkey and its traditional Western allies the US and Europe.
A year ago, President Recep Tayyip Erdogan called on the Turkish public to keep savings in gold and avoid the US dollar, urging the central bank to back that policy.
At the same time, the exchange value of the Turkish lira has dropped 15 percent since the beginning of October. The plunge inevitably makes the national currency increasingly unattractive as a savings vehicle.
Most emerging market currencies have been under pressure, but the US-Turkey row, escalated by tit-for-tat travel and visa restrictions, has boosted speculation.
Meanwhile, global demand for gold continues to slump. It dropped nine percent to 915 metric tons in the third quarter of this year, the lowest level since 2009. The decline was reportedly caused by a softer quarter in the jewelry industry, and lower inflows into exchange-traded funds.
You can share this story on social media: