'Tariffs are the greatest!' Trump tweets tough ahead of trade negotiations with EU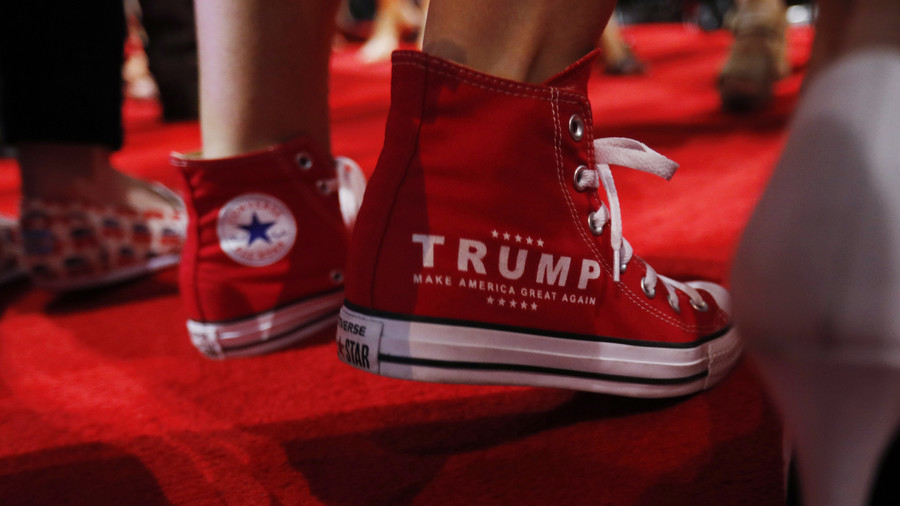 US President Donald Trump has threatened to impose additional penalties on trading partners as he prepares for talks with European officials at the White House.
In a Tuesday morning tweet, he called tariffs "the greatest," saying every US trade partner should either negotiate a "fair deal, or it gets hit with Tariffs. It's as simple as that."
Trump added: "Remember, we are the 'piggy bank' that's being robbed. All will be Great!"
In a separate tweet he said that tariffs his administration has imposed are working to bring other countries to the negotiating table.
Punishing tariffs have been introduced on imported goods from Canada, China, and the EU. Trade agreements with those countries have undermined the US manufacturing base and led to a wave of job losses in recent decades, according to Trump.
The US slapped tariffs on $34 billion of Chinese imports. Last week, Trump told CNBC that Washington might impose import taxes on all $505 billion worth of Chinese goods should it become necessary – if the trade conflict with Beijing escalates.
Trump has also placed tariffs on imported steel and aluminum from the European Union and Canada, threatening to slap tariffs on imported cars, trucks and auto parts. He said that trading with the EU is unfair and warned the bloc would pay a high price if it does not remove trade barriers.
READ MORE: Trump says US ready to tax all Chinese imports should need arise
The EU warned the US of a new round of retaliatory tariffs on American goods worth as much as $300 billion if Washington moves ahead with new duties on European cars. European Commission President Jean-Claude Juncker is expected to meet with Trump in Washington on Wednesday.
For more stories on economy & finance visit RT's business section