Trump says US ready to tax all Chinese imports should need arise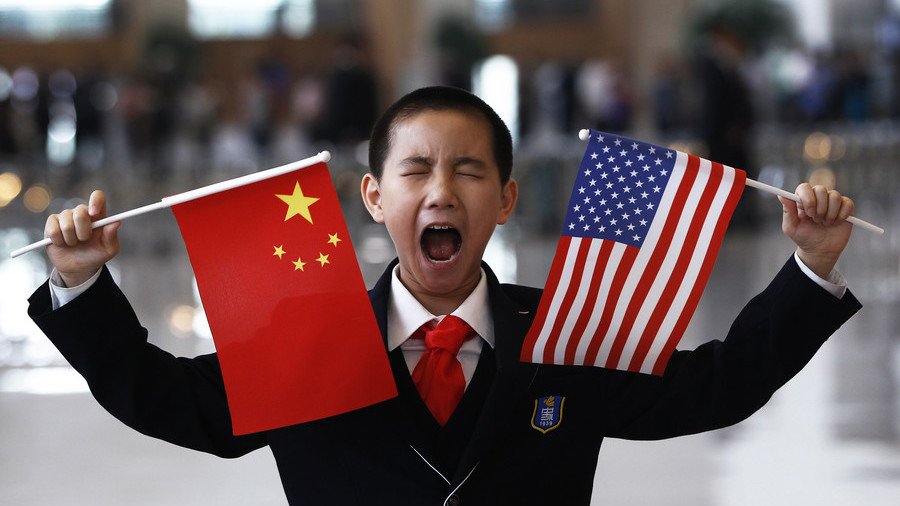 Washington may slap import taxes on all $505 billion worth of Chinese goods should it become necessary if the trade conflict with Beijing escalates, US President Donald Trump told CNBC.
So far, the countries have exchanged levies on mutual imports worth of $34 billion. US export duties on Chinese products came into force on July 6 with China retaliating hours later.
"I'm ready to go to 500," Donald Trump said in an interview with CNBC, stressing that he is ready to tax every Chinese product imported to the US if it is necessary.
Last year, the dollar amount of US exports from China totaled $505.5 billion, according to Census Bureau data. The number is much bigger than the $129.9 billion the US exported to China the same year.
"I'm not doing this for politics, I'm doing this to do the right thing for our country," the president told the agency. "We have been ripped off by China for a long time."
Previously, economists noted that Beijing wouldn't be able to emerge the winner in the tit-for-tat game of export tariffs because of the significant trade imbalance. According to some analysts, China could take some other steps to tackle the US trade attack, including cutting US investments, rejecting the country's oil and gas, dumping the US state debt, as well as devaluing the yuan.
US is "being taken advantage of" on many fronts, including trade and monetary policy, according to Trump, who stressed that he had not introduced the tariffs out of any ill will towards Beijing.
"I don't want them to be scared. I want them to do well," the agency quotes the president as saying. "I really like President Xi a lot, but it was very unfair."
American stock futures took a dive on Friday following the president's comments. Dow Jones was down 130 points in pre-market trading.
For more stories on economy & finance visit RT's business section
You can share this story on social media: