China can hurt America in trade war six ways from Sunday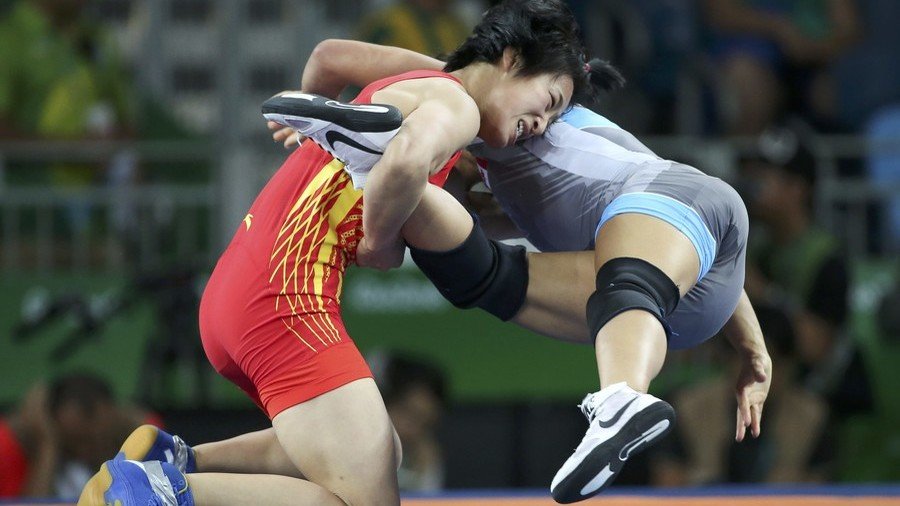 The threat of a full-scale trade war between the US and China has dominated the news in recent weeks. The countries have exchanged import tariffs on each other's goods, and are threatening further protective steps.
After numerous threats to tax Chinese imports, US President Donald Trump fired the first shot by approving $50 billion in tariffs that will come into force on July 6. Beijing immediately responded by imposing a 25-percent tariff on American imports worth $34 billion, which will come into effect on the same day.
Trump issued a threat to impose additional 10-percent levies on $200 billion of Chinese goods coming to the US. This prompted a pledge from China's Commerce Ministry to "forcefully fight back" with "qualitative" and "quantitative" measures.
The mutual exchange came two months after the White House slapped China and several other nations, including Russia and India, with an import tax of 25 percent on steel and 10 percent on aluminum. In late May, the measure was extended to the EU, Canada and Mexico.
Now that everyone's cards are on the table, the question is what else China can do to protect itself and minimize damages in this fierce fight between the world's two largest economies. Let's explore the possibilities.
Cutting US investments
Chinese corporations have significantly decreased their investments in the US amid the mounting spat, reports Rhodium Group, a research provider that tracks Chinese foreign investment. The reported plunge totaled 92 percent within the first five months of this year.
China became America's strategic partner at the end of the last century as part of a US plan to undermine the Soviet Union. This had involved enormous efforts by Washington dating back to the Nixon administration.
In the early 2000s, however, the George W. Bush administration turned Beijing from a strategic partner into a strategic rival. Chinese companies invested heavily in the US, but Washington's tougher stance on imports and with US regulators derailing major deals, Chinese investments have been drying up.
Further tariffs on US imports
Beijing could escalate tariff hikes on more American products. While analysts agree that no one would emerge as a winner from the conflict, Beijing says it's willing to take pain in order to protect its interests. If the trade war escalates, major American corporations would be damaged. China is already targeting American products from states that backed Donald Trump during his presidential campaign. So far, Beijing has taxed American fruit, nuts, pork, wine, soybeans, corn, wheat, rice, sorghum, beef, poultry, fish, dairy products, alfalfa, and vegetables. But Apple and Boeing could be the next targets.
Rejecting US oil and gas
China, the world's biggest energy consumer, has become one of the key purchasers of US oil since Washington allowed its producers to sell crude abroad after a 40-year ban. At the same time, China is set to become the world's largest buyer of liquefied natural gas (LNG) in the next decade. Beijing has pledged to announce additional duties on the remaining $16 billion of US goods, including crude oil, LPG, gasoline, naphtha, fuel oil and natural gas.
READ MORE: Yuan going global as China boasts largest foreign reserves & infrastructure megaprojects
China has been the largest Asian buyer of US crude, with its market share rising to 3.5 percent in the first quarter from 0.4 percent over the same period a year ago, according to S&P Global Platts. China accounted for 23 percent of total US crude exports in March, data from the Energy Information Administration reveals. "LPG is expected to face the second biggest impact" Platts said in an emailed report, citing US supplies that accounted for 22.4 percent of China's total propane imports in the first quarter.
Although LNG is not on the list yet, Beijing might introduce additional tariffs on some of its energy imports from the US, and decrease purchases or completely stop buying oil and gas from the US altogether.
Yuan devaluation

A weaker national currency would help China to boost trade competitiveness. Beijing might relax capital control measures, which have helped the country's authorities to strengthen the renminbi over the past two years. The step would help the country's exports.
"One would imagine that China will be thinking about currency devaluation again. The yuan doesn't trade freely, and analysts are often left wondering what the People's Bank of China has in mind for the currency," said Rabobank's senior Asia-Pacific strategist Michael Every, as quoted by Market Watch. "Devaluation is one of Beijing's most powerful economic tools."
Dumping treasuries
As a tit-for-tat response, the Chinese government might use the 'nuclear option' and take aim at the largest American import – government debt. China held some $1.18 trillion of US treasuries as of the end of April, making it the largest of America's foreign creditors and the second overall owner of US government bonds after the Federal Reserve. Dumping those holdings could drive bond yields higher and make it more costly to finance the federal government. The step would have a major negative impact on US finances and global investors.
For more stories on economy & finance visit RT's business section
You can share this story on social media: