Russia, China launch construction of bridge across Amur river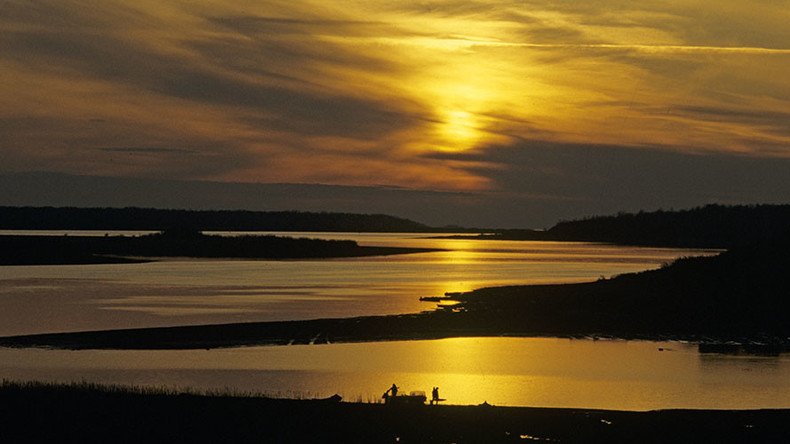 The construction of a long-awaited bridge across the Amur River, to connect Russia's Far East city of Blagoveshchensk with the northeastern Chinese city of Heihe has finally started after 28 years of negotiations.
"We've started the construction of the cross-border bridge. The governor of the Amur region and top officials in Heilongjiang province took part in the ceremony," a Russian official from the Amur region told RIA Novosti.
Construction officially started on Saturday after 28 years of negotiations between Russia and China. The new cross-border road bridge and its corresponding infrastructure will cost around $355 million and will be 19.9 km long. Some 6.5km of the bridge and road junctions will lie in China, and the remaining 13.5km in Russia, according to China's CNS agency. The length of the main suspension bridge will be roughly 1,300 meters and its width 14.5 meters.
"The bridge is an important link and part of the China-Mongolia-Russia economic corridor. It will strengthen cooperation between the two regions, it will break the bottleneck of local development," Qin Enting, Heihe Communist Party Chief, said at the ceremony.
The territorial principle dominates the construction agreement, each country will construct the respective part of the bridge. Russian companies will make the connection between the two parts. When the construction is completed, the Russian side of the bridge will become the property of the Amur region, while the Chinese part will be owned by Heilongjiang Province. The bridge will contribute greatly to modernization of the transport system of the two regions, according to Heilongjiang Province Governor Lu Hao.
"Infrastructure projects are a priority and top leaders of our two countries are very supportive of such projects in the border area. Once completed the bridge will not only benefit the economy, but all aspects of exchange," governor of the Amur region, Alexander Kozlov said.
The bridge is expected to be built in three years and will open late 2019. The bridge will greatly facilitate trade between the two countries, since the route will be roughly 3,500km shorter. By 2020,cargo turnover is expected to increase 10-fold, from 300,000 to 3 million metric tons.
The agreement on the bridge's construction was signed in September last year. Works were scheduled to start in July, but were postponed. After the completion of the road bridge, a railroad bridge will be erected next to it.
The new Amur bridge will be an impressive engineering masterpiece, comparable in several aspects with the under construction Crimea bridge, which is expected to be opened late in 2018.
You can share this story on social media: