Germany tells India to ignore 'irritating' US pressure & keep buying Iranian crude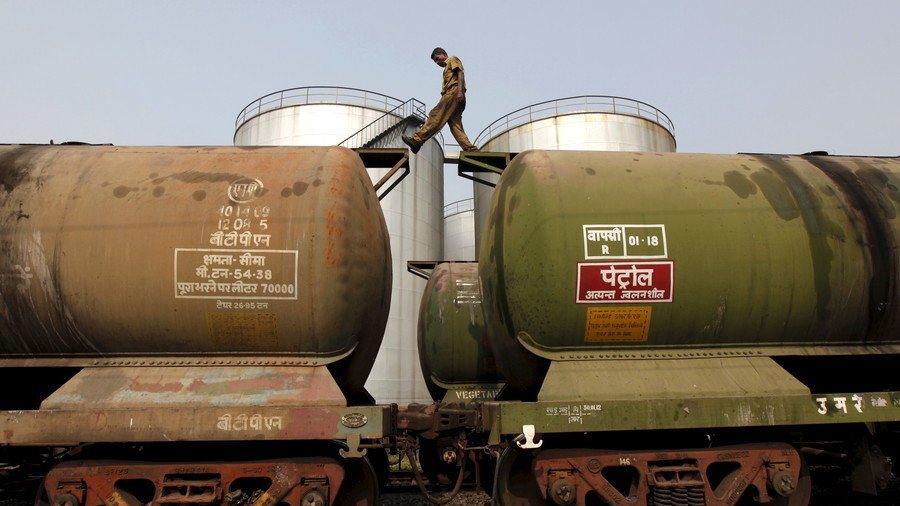 India and Iran are good partners in the oil trade despite Washington's discontent, and they should continue cooperating if they so wish, Germany's Minister of State for Foreign affairs Niels Annen said on a visit to New Delhi.
"I am not a salesman for Iran but I have an impression that India is willing to continue buying oil from Iran and this will be a very important statement," Annen told Indian media, as quoted by Sputnik news agency. He said the US attempts to force its allies to join new anti-Iranian sanctions are "irritating, to put it mildly."
India, which is dependent on crude imports, is Iran's top oil client after China. Despite this, India bought 15.9 percent less crude from Iran in June compared to May. After that, Iran threatened that it would suspend all privileges in bilateral trade with India, including payments in rupees.
Last week, Reuters reported that India's Oil Ministry has asked refiners to prepare for a "drastic reduction or zero" imports of Iranian oil from November, when US sanctions against Iran start.
"(India) has asked refiners to be prepared for any eventuality, since the situation is still evolving. There could be drastic reduction or there could be no imports at all," Reuters wrote quoting its sources.
While India doesn't recognize unilateral US sanctions against Iran, the country is exposed to the US financial system and could get caught in the crossfire. Washington could target Indian companies and banks that do business with Iran.
For more stories on economy & finance visit RT's business section
You can share this story on social media: