US-driven trade war biggest 'confidence killer' for global trade – Beijing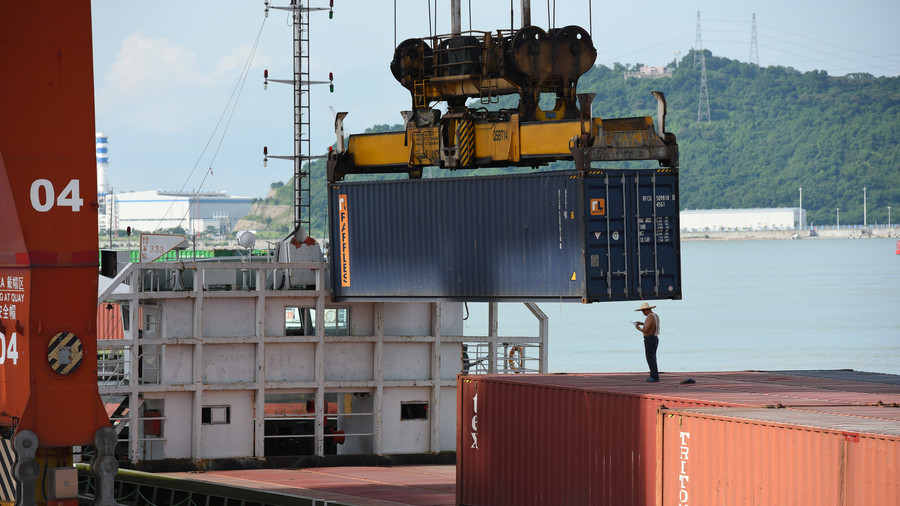 China has accused the United States of hurting the global economy by waging trade wars. Beijing says the whole world will retaliate if Washington sticks with its aggressive trade policy.
"The US trade war is not just with China but with the rest of the world. By regarding the rest of the world as adversaries, the US has dragged the entire global economy into a place of danger," Chinese Foreign Ministry spokeswoman Hua Chunying told reporters.
"If the US continues to be wilful, countries around the world will only harden their resolve to hit back," Hua added.
US tariffs of 25 percent on $34 billion of Chinese imports took effect on July 6. The Chinese government retaliated with duties on the same value of US imports, ranging from soybeans to cars, and has vowed to respond proportionately to any new US tariffs.
The US has warned it would levy $200 billion of Chinese imports with additional tariffs if Beijing continues to retaliate. Washington is accusing China of hurting US companies by stealing or pressuring foreign enterprises to hand over technology.
US President Donald Trump has also hit European, Russian, Indian and Turkish metal imports with tariffs and has threatened to curb car imports from Europe with a 20 percent duty. A number of countries have retaliated with levies on US goods and some have filed complaints against US tariffs with the World Trade Organization.
For more stories on economy & finance visit RT's business section