US on course to lose trade war with China – economist Stephen Roach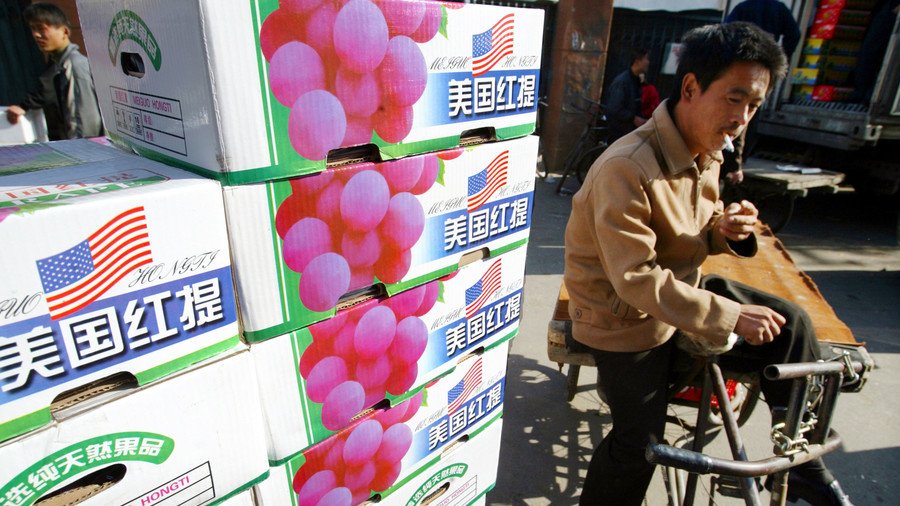 The trade war between the United States and China is unlikely to bring Washington any good results, says Yale University Senior Fellow and former Morgan Stanley Asia chair Stephen Roach.
"Trade wars are not easy to win. They're easy to lose, and the US is on track to lose this trade war," Roach said in an interview with CNBC.
"This is live ammunition. This is not just rhetorical discussion anymore," he said. "We're in the early stages of fighting skirmishes in a real, live trade war. The question is, how far does it go? And how significant will the ammunition be in the future?"
Roach says China is unlikely to run out of ammunition in the trade conflict. "The US is hugely dependent on China as a source for low-cost goods to make ends meet for American consumers. We're hugely dependent on China to buy our Treasuries to fund our budget deficits, which as you know, are getting larger," Roach explained.
US tariffs of 25 percent on $34 billion of Chinese imports took effect on July 6. Beijing has retaliated with duties on the same value of US imports, ranging from soybeans to cars, and has vowed to respond proportionally to any new US tariffs.
In response, US President Donald Trump said the US could impose tariffs on more than $500 billion worth of Chinese goods, while his administration has prepared a new $200 billion list of Chinese products that could be levied with 10 percent tariffs.
For more stories on economy & finance visit RT's business section
You can share this story on social media: