US to limit Chinese investment in American tech firms – report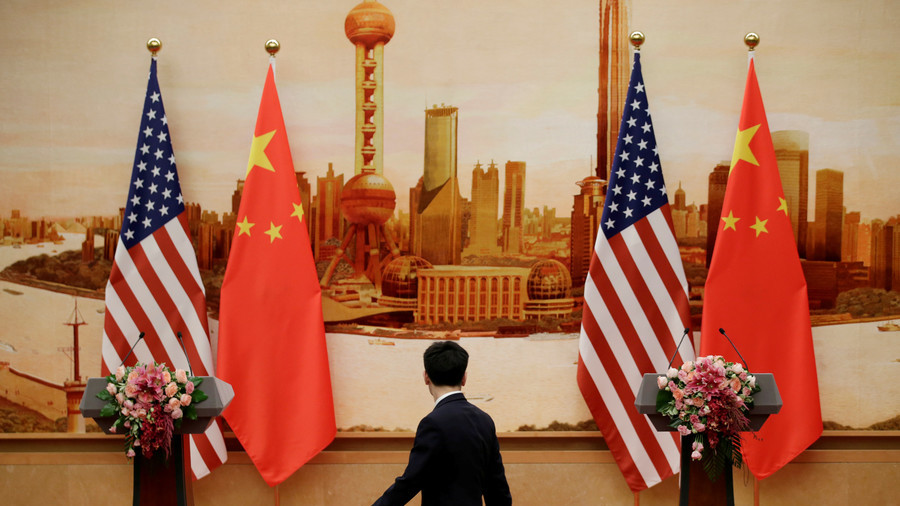 The US plans to ban firms with at least a quarter Chinese ownership from buying US companies with "industrially significant technology," the Wall Street Journal reported, as a trade war between Washington and Beijing intensifies.
The paper, citing people familiar with the plans, also said that the US will block more technology exports to China. US President Donald has been complaining since his election campaign that Beijing is taking advantage of the US in terms of trade, while lawmakers have frequently raised concerns over US technology stolen by China.
"We've got trillions of dollars seeking our crown jewels of technology," the newspaper quotes White House trade adviser Peter Navarro as saying. "There has to be a defense against that."
Chinese investment in the United States already declined by 92 percent to $1.8 billion in the first five months of this year – its lowest level in seven years.
Last week, the White House introduced a 25 percent tariff on $50 billion of Chinese imports to the country. Trump threatened to hit another $200-billion of Chinese goods with an extra 10 percent tariff after Beijing retaliated.
On Sunday, he conveyed the same message to all US trade partners.
The United States is insisting that all countries that have placed artificial Trade Barriers and Tariffs on goods going into their country, remove those Barriers & Tariffs or be met with more than Reciprocity by the U.S.A. Trade must be fair and no longer a one way street!

— Donald J. Trump (@realDonaldTrump) June 24, 2018
China Daily has accused the Trump administration of "manipulative maneuvers," trying to preserve the global economic system, which is working to America's benefit. "However, times have changed," the state newspaper said in an editorial headlined, "Protectionism symptom of paranoid delusions."
Like this story? Share it with a friend!
You can share this story on social media: