Audi boss arrested in Germany over diesel emissions scandal
Munich prosecutors have arrested Rupert Stadler, the head of Volkswagen's luxury arm Audi over his alleged participation in the automaker's emissions test cheating scandal three years ago.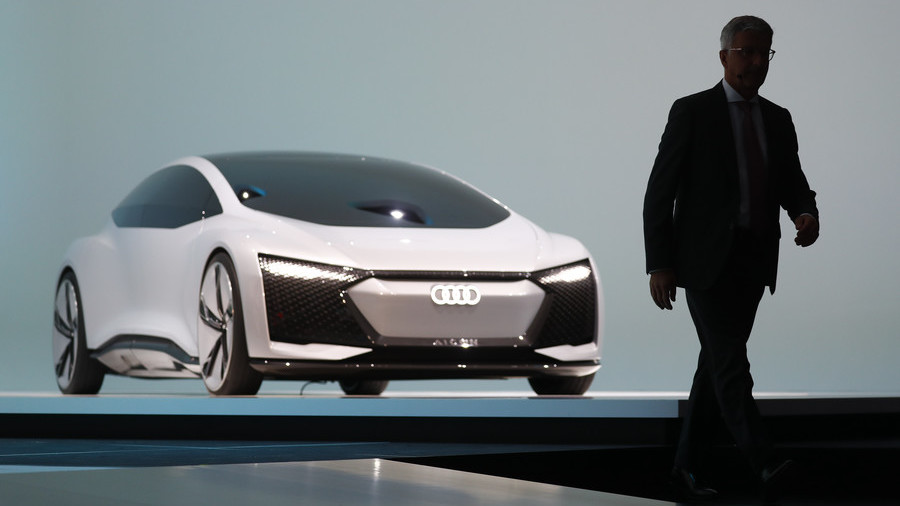 "As part of an investigation into diesel affairs and Audi engines, the Munich prosecutor's office executed an arrest warrant against Mr Professor Rupert Stadler on June 18, 2018," the Munich prosecutor's office said in a statement.
The arrest comes a week after the top manager's apartment in Ingolstadt was raided by investigators. According to the prosecutors, Stadler was detained amid concerns that he could hinder or obstruct an ongoing investigation that plunged Volkswagen (VW) into a massive leadership crisis.
The detention also comes as VW's new group CEO, Herbert Diess, is planning to introduce a new leadership structure for the world's second biggest automaker. The revamped top management reportedly includes Stadler.
The scandal – which stretches back to 2008 when the corporation started selling vehicles with test-rigging software in the UK – also forced the company to swiftly shift to electric cars.
Stadler's arrest will be discussed at a supervisory board meeting on Monday, a spokesman for Porsche SE, the company that controls VW and Audi, told Reuters.
In 2015, VW acknowledged using illegal software to cheat US emissions tests on diesel engines. The step triggered outrage across the world, dragging the automaker into the biggest crisis in its history. The scandal led to a massive regulatory crackdown across the entire car-building sector.
In May, US authorities filed criminal charges against former VW CEO Martin Winterkorn. However, he is not likely to appear before a US court, as the German authorities do not extradite nationals to countries outside the EU.
Last year, former senior Volkswagen manager Oliver Schmidt was arrested in Florida while returning to Germany from a vacation. A Detroit judge found Schmidt guilty and sentenced him to seven years in prison and fined him $400,000.
For more stories on economy & finance visit RT's business section
You can share this story on social media: