Ukrainians snap up 'toxic' American Volkswagens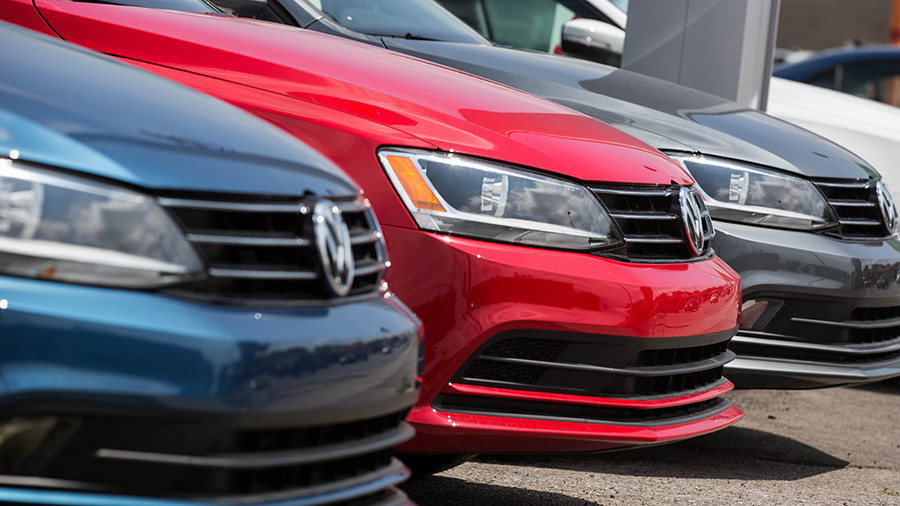 Brand-new Volkswagens, banned in the US over diesel-emission cheating software, are in huge demand in Ukraine. Cars are being snapped up at knockdown prices and dealers can't keep up with supply.
One Ukrainian car dealership reportedly offers two versions of the Volkswagen Golf SportWagen 2016 model. The vehicles are powered by 2.0-liter turbocharged direct-injection engines able to produce 150 horsepower.
The basic version of the Sportwagen is offered for $17,990, while the fully loaded version of the vehicles is sold for $21,990. The top-of-the-range car has a panoramic roof, leather interior, sport seats, and is equipped with 18-inch wheels.
The Ukrainian dealer says all the cars imported from the US have been adapted to meet the country's requirements, with upgraded lighting systems and measure units on their dashboard instruments. However, engine software – the key reason why the US has rejected the vehicles – has not been replaced.
The first 500,000 cars imported from America were quickly snapped up and the dealer has placed a follow-up order for 500 more vehicles. The firm is reportedly in talks to import another VW model from the US under the current scheme, with the first of those cars expected to be delivered next year.
In 2015, the world's biggest automaker Volkswagen admitted to US regulators that it had cheated on emissions tests by using special software installed in as many as 11 million diesel vehicles sold worldwide. VW owns a range of other brands, including Audi, Bentley, Bugatti, Lamborghini, Porsche, SEAT and Skoda.
The US Environmental Protection Agency (EPA) accused the carmaker of cheating on emissions tests after finding discrepancies in several lines of four-cylinder diesel vehicles manufactured since 2009, including the VW Jetta, Beetle, Golf, Passat and the Audi A3.
According to some estimates, Volkswagen may spend up to $15 billion paying fines and other costs arising from the discovery.