World running out of sand, making it the black market's hot commodity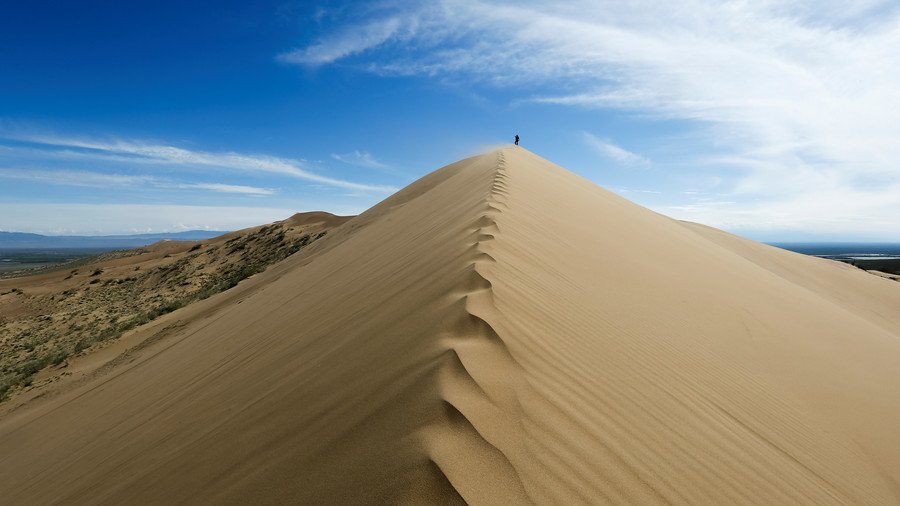 A global shortage of sand is prompting black-market gangs to steal large amounts from rivers and beaches. Scientists are warning that the global supply of sand is slipping through our fingers.
Statistics show that worldwide, we go through 50 billion tons of sand every year – twice the amount produced by every river in the world during the same period.
According to writer and journalist Vince Beiser, who wrote a book on the subject, "Sand is the essential ingredient that makes modern life possible. And we are starting to run out."
That's mainly because the number and size of cities is exploding, especially in the developing world, Beiser told Business Insider.
"Every year there are more people on the planet, and every year more of them move to cities. Since 1950, the world's urban population has ballooned to over 3.9 billion from 746 million," he said.
The demand for construction aggregates will rise by 5.2 percent annually to 51.7 billion tons in 2019, according to researcher Freedonia Group. Some estimate that sand's share of the aggregate business is already worth $70 billion in annual sales.
Up to 90 percent of the world's beaches have shrunk by an average of 40 meters since 2008. Popular shores have replenished their dying beaches with even more sand, imported from elsewhere. Up to 70 percent of Southern California's beaches could be completely eroded by 2100.
China has used more sand in recent years than the United States did throughout the 20th century. In India, sand has become such a hot commodity that it has been taken over by organized crime, which illegally mines and sells it on the black market. The Sand Mafia, India's strongest criminal organization, employs 75,000 people to dive for sand in rivers. Divers work 12-hour days, diving up to 200 times and making only $15 per boatload.
The UN Environmental Program has already suggested better pricing and taxing on sand mining. They also recommended an immediate need to create regulations in all countries, as well as in international waters.
"We're on track to be a planet of at least nine billion people in the next 20 years. Most of them are going to want to consume resources the way we do in the Western world, and that is just physically impossible," said Beiser.
For more stories on economy & finance visit RT's business section
You can share this story on social media: