Storm in a soda cup: Twitter CEO Jack Dorsey apologizes for eating Chick-fil-A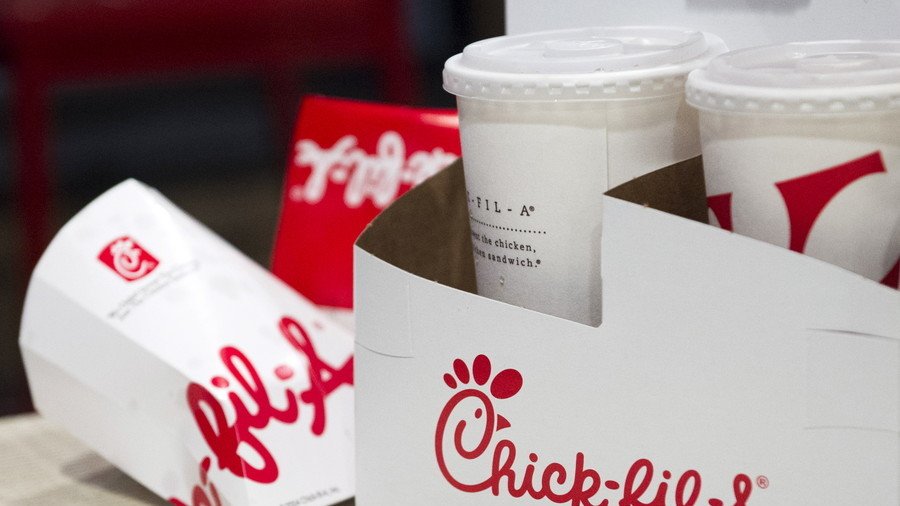 Twitter CEO Jack Dorsey seems to spend his time rushing from one crisis to another as the social media platform routinely finds itself in a storm of controversy. The latest debacle sees Dorsey apologizing for eating Chick-fil-A.
The rumpus began when Dorsey tweeted a screen grab from the fast food restaurant's mobile app showing a 10 percent discount he received. The chain's CEO Dan Cathy declared his opposition to same sex marriage in 2012 and since then it has been the focus of a backlash from a number of liberal groups.
Dorsey's tweet was instantly met by an avalanche of people eager to tell the CEO why he shouldn't eat there. Victoria Brownworth asked: "Why is Twitter boosting a notoriously anti-gay company during Pride Month and an outspokenly Christian company during Ramadan?"
Numerous others weighed in to show their support for the restaurant and for Dorsey's right to tweet about it if he wished.
Former CNN anchor Soledad O'Brien was one of those who apparently took exception to Dorsey supporting Chick-fil-A, saying: "This is an interesting company to boost during Pride month, @jack". The Twitter CEO responded to O'Brien expressing regret. "You're right. Completely forgot about their background," he said.
As the backlash to the backlash kicked into gear Dorsey's reference to Chick-fil-A's "background" prompted people to ask him to clarify his remarks and also to share news stories about the restaurant opening its doors to feed people who were donating blood following the Orlando nightclub shooting.
The Chick-fil-A controversy comes hot on the heels of Dorsey taking criticism for blocking David Simon, the creator of the hit TV show The Wire, from the website for bashing Trump supporters. Maybe Dorsey needs to take a break from Twitter so he can focus on running... Twitter.
Like this story? Share it with a friend!
You can share this story on social media: