US extends deadline for sanctioned Russian tycoon to sell energy & metals business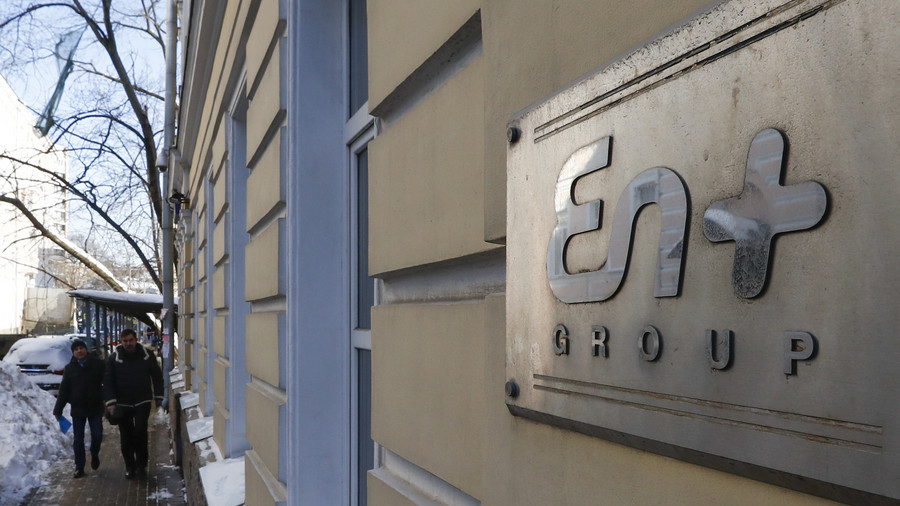 The US Treasury Department has extended the deadline for US investors to suspend transactions with Russia's EN+ Group and EuroSibEnergo, controlled by businessman Oleg Deripaska, as he scales back his involvement in the company.
A previous deadline for US citizens to stop doing business with EN+ Group, 66 percent of which is owned by Deripaska, and with its subsidiary EuroSibEnergo, should have expired on June 5. The newly-issued general license has enabled US citizens to continue transactions with the company, allowing them to import "goods, services, or technology into the United States."
"All transactions and activities" that are otherwise banned under the Ukraine-linked sanctions introduced on April 6 this year, "are authorized through 12.01 a.m eastern daylight time, October 23, 2018," the statement by the Treasury Department reads.
Deripaska, who controls 48.13 percent of RUSAL, the world's second-biggest aluminum producer, through EN+, has signaled he is ready to relinquish control of the company by reducing his 66 percent stake in EN+ to below 50 percent to avoid sanctions.
Besides having a major stake in RUSAL, EN+ also has interests in energy, metallurgy, mining and logistics.
The company is now in the midst of implementing the so-called 'Barker Plan'. The plan, devised by EN+ chairman Greg Barker, envisages packing the board with new, independent directors and weeding out Deripaska's associates. As part of this plan, the group on Monday accepted the resignation of Maxim Sokov, a long-time aide of Deripaska, who served as the president and executive director of the company after Derispaska stepped down as president in February.
The US Treasury has already eased sanctions on Deripaska-linked entities, repeatedly extending deadlines for operations wind-down. In April, it extended the deadline for RUSAL to October 23 and, in May, for GAZ Group, also to October 23.
Initially, all contracts with the companies should have been ceased by June 5.
Deripaska, along with another 23 Russian individuals, major businessmen and senior officials, were targeted by the brace of US sanctions on April 6. Twelve private companies, including eight controlled by Derispaska, were hit as a result.
It has been reported that EN+ hired investment bank Rothschild to sell Deripaska's stake as well as New York-based recruitment firm Russell Reynolds to hunt for prospective directors for the conglomerate.