Rothschild to help sanctioned Russian billionaire Deripaska to sell stake in company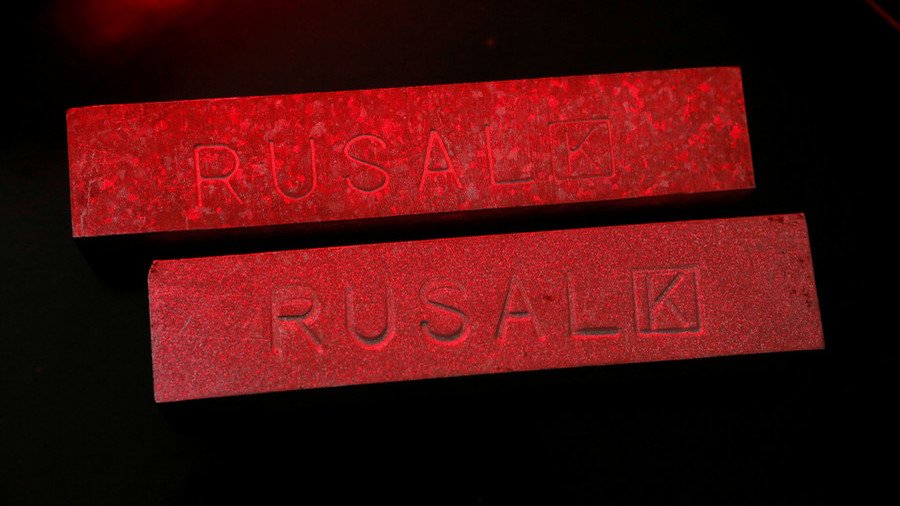 Russian energy and metals conglomerate EN+ has hired investment bank Rothschild to sell owner Oleg Deripaska's stake in the firm in a bid to have US sanctions lifted.
The step comes as the energy-to-aluminum group tries to meet an August 5 deadline to seek a reprieve from the US Treasury. En+ is aiming to reduce Deripaska's stake from 66 percent to below 50 percent in order to avoid sanctions, according to sources close to the matter, as quoted by FT.
Apart from the Franco-British investment bank, the conglomerate also reportedly hired New York-based recruitment consultancy Russell Reynolds to search for new independent directors for En+.
"New appointments to the En+ board are a key part of the 'Barker Plan' to lift sanctions against the company. This recruitment process is well under way," said Lord Greg Barker, EN+'s independent chairman, who is leading the strategy.
The Deripaska-controlled group owns a 48-percent stake in the world's second-biggest aluminum producer, RUSAL. Both corporations as well as the businessman were included in the US sanctions list, cutting the entire business from the world's banking and commodity trading system.
The US Treasury said that penalties against the companies could be annulled only if Deripaska relinquished control over them. Last week, the US Office of Foreign Assets Control, which supervises sanctions policies, granted the group a two-month extension of a deadline banning trading in the company, until August 5.
As part of the 'Barker Plan,' Maxim Sokov, a long-time aide to sanctioned Deripaska, resigned as president and executive director of the company, effective from June 1.
"En+ is currently facing unprecedented and unforeseen challenges and I have taken the decision to step down from the company for the sake of its future prosperity," he said, commenting on the decision.
For more stories on economy & finance visit RT's business section
You can share this story on social media: