Sanctioned Russian billionaire Deripaska gives up controlling stake in En+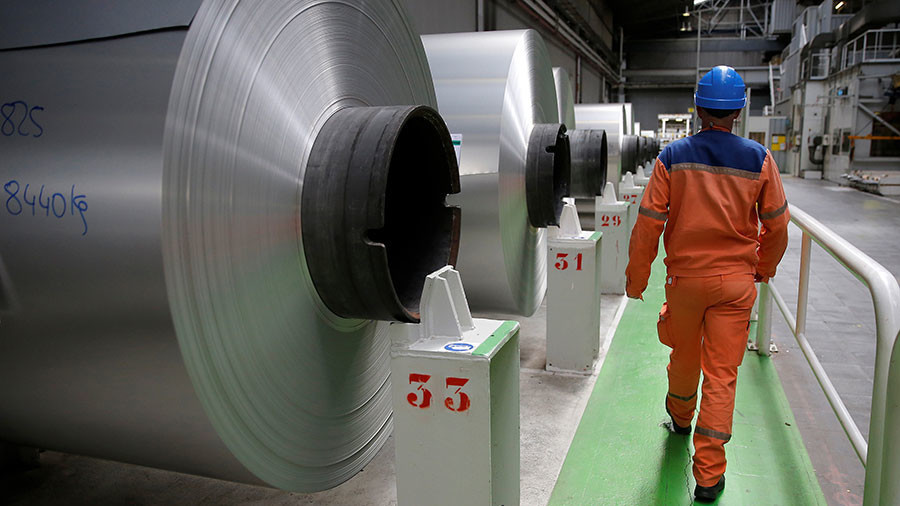 Oleg Deripaska will reduce his share in Russian conglomerate En+ to below 50 percent, the company said on Friday. The billionaire has allowed En+ to look for independent directors for its board.
The company has a 48 percent stake in key Russian aluminum producer RUSAL, which is crucial for the European car industry. The US Treasury hinted this week that it would cancel sanctions against the company if Deripaska relinquishes control. In its Friday statement, En+ said it had asked the US Treasury to extend transactions with the company until at least October 31.
En+ is a major Russian energy-related company. It was evaluated at $8 billion at the IPO in London last November, and was the first placement of a Russian company on the stock exchange in London since the introduction of sanctions against Russia in 2014.
Besides having a major stake in RUSAL, it also has interests in energy, metallurgy and mining, as well as logistics in related industries. En+ shares rose 0.73 percent on the news, while RUSAL surged 3.18 percent on the Moscow Exchange.
Last week, a German lobby for metal companies warned that sanctions against RUSAL are likely to hit European car production since it owns a key aluminum refinery in Ireland.
For more stories on economy & finance visit RT's business section