US approves merger of Bayer & Monsanto, paving way for world's biggest agrochemical corporation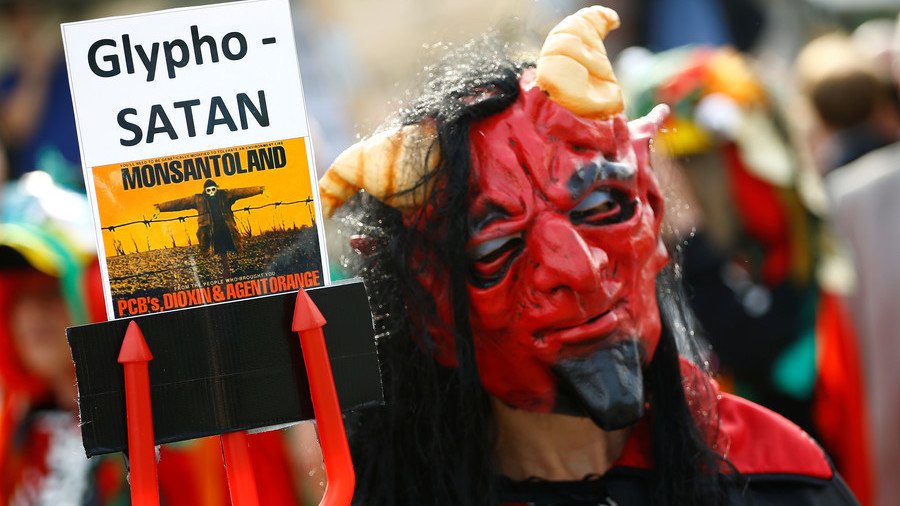 The US Department of Justice has reached a settlement that would allow Bayer AG's $66 billion takeover of Monsanto Co, requiring the German company to sell $9 billion in agricultural assets first.
The merger as initially proposed would have harmed consumers and farmers by eliminating competition, the DOJ said. However, the Trump administration is satisfied with the terms of the settlement announced Tuesday.
"America's farm system is of critical importance to our economy, to our food system, and to our way of life," said Makan Delrahim, head of the DOJ's antitrust division. "American farmers and consumers rely on head-to-head competition between Bayer and Monsanto."
Last October, Bayer agreed to sell its Liberty herbicide brand, cotton and soybean seeds, and other seed capabilities to BASF SE, another German chemical corporation. That deal was worth €5.9 billion. Another sale to BASF was announced in April, with Bayer divesting of herbicides, wheat hybrids research and digital farming business that had combined sales amounting to €2.2 billion in 2017, according to Bloomberg.
EU regulators approved the merger in March.
Once combined, Bayer-Monsanto will be the world's biggest agrochemical corporation, surpassing DowDuPont Inc. and China National, which acquired Syngenta AG last year.
Monsanto is the world's leading producer of genetically modified (GMO) seeds, and has faced widespread criticism and protests over the effects its products have had on the environment and biodiversity. Roundup, Monsanto's most popular herbicide, has been blamed for the collapse in the Monarch butterfly population as well as the "colony collapse disorder" decimating the honeybees in Europe and North America.
The company has also challenged scientific studies pointing to glyphosate, the neo-nicotinoid used in the Roundup family of herbicides, being a carcinogen.
Announcing the merger in 2016, Bayer CEO Werner Baumann said there was an opportunity for both companies to "get beyond this image and reputation thing" by rebranding Monsanto.
For more stories on economy & finance visit RT's business section
You can share this story on social media: