Dying Californian takes Monsanto to court for hiding cancer-causing effect of Roundup weedkiller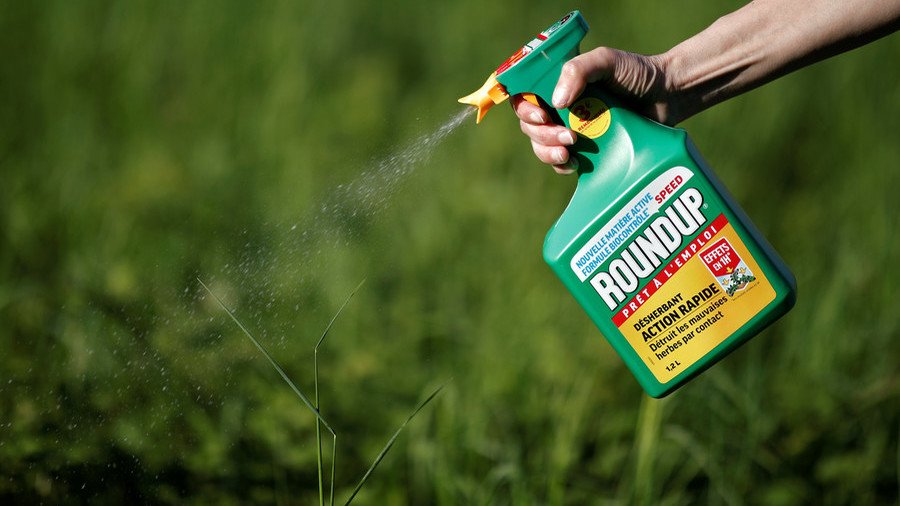 A Californian groundskeeper with terminal cancer is set to become the first person to take agrobiotechnology giant Monsanto to trial, claiming that the company has suppressed the cancer risk of its product for decades.
DeWayne Johnson, 46, who has just a few months left to live, will take the stand against Monsanto in San Francisco County Superior Court. The landmark trial is scheduled to begin June 18.
Johnson, a father of three, was diagnosed with non-Hodgkin lymphoma at the age of 42. He had earlier worked for a school district, "where his responsibilities included direct application of Roundup and RangerPro, another Monsanto glyphosate product, to school properties," the lawsuit claims.
"Monsanto does not want the truth about Roundup and cancer to become public," Johnson's attorney, Michael Miller, said in an interview with the Guardian. "We look forward to exposing how Monsanto hid the risk of cancer and polluted the science."
The corporation attempted to bar experts, hired by Johnson, from testifying and his legal team from using certain research. Monsanto insists that the cancer the man suffers from hasn't been caused by exposure to its products.
According to the order signed by San Francisco Superior Court judge Curtin Karnow last week, some of Monsanto's requests were granted. However, the judge allowed Johnson's lawyers to deploy various peer-reviewed studies and expert evidence during the trial.
The state of California and the International Agency for Research on Cancer (IARC), a branch of the World Health Organization (WHO), have previously labelled glyphosate as a probable human carcinogen. However, US and EU watchdogs haven't banned the chemical from widespread agriculture use.
Monsanto has rejected all allegations and scientific findings of carcinogenicity of the chemical. In the meantime, around 4,000 plaintiffs have filed similar lawsuits, claiming that they or their relatives were sick from the exposure to Monsanto's Roundup.
For more stories on economy & finance visit RT's business section
You can share this story on social media: