Siemens sues Russian partner over delivery of turbines to Crimea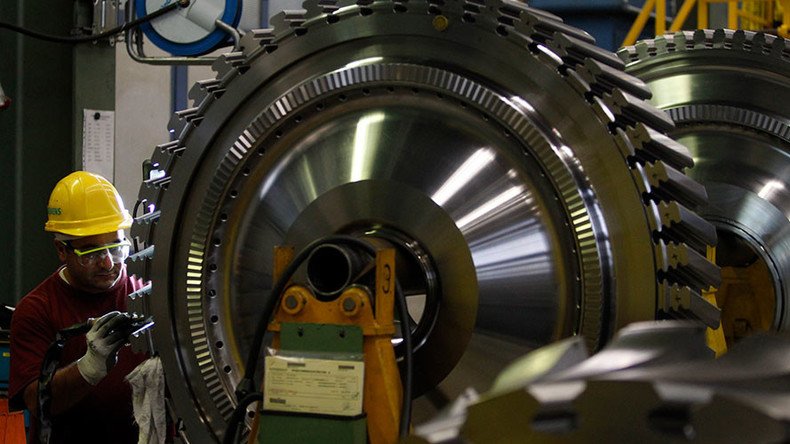 German conglomerate Siemens said two of its turbines have been illegally delivered to Russia's Crimea. Siemens has filed a lawsuit against the Russian buyer, claiming the company moved the equipment to the peninsula in violation of international sanctions.
"Over the last few months, our customer has confirmed to us numerous times in writing that delivery to Crimea would not occur. As a consequence, Siemens will initiate criminal charges against the responsible individuals," the company said on Monday.
Siemens says the turbines were made at Siemens Gas Turbine Technologies LLC, based in Russia's St Petersburg. It is 65 percent owned by Siemens and uses Siemens technology.
The buyer is Technopromexport, owned by a parent company Rostec. The Russian government wholly owns Rostec.
The United States and the European Union imposed sanctions against Crimea over its reunification with Russia in 2014. The restrictions oblige all Western companies to leave the peninsula.
After reunification, Crimea faced problems with electricity because nearly all of its power came from Ukraine. In November 2015, the peninsula declared a state of emergency as four Ukrainian power lines providing electricity to the region were blown up, leaving Crimea in a total blackout.
Russian President Vladimir Putin promised to establish a stable power supply for Crimea. The problem was solved by building a power bridge under the Kerch Strait from mainland Russia.
You can share this story on social media: