Oil prices could jump to $100 regardless of Russia & Saudi Arabia – analyst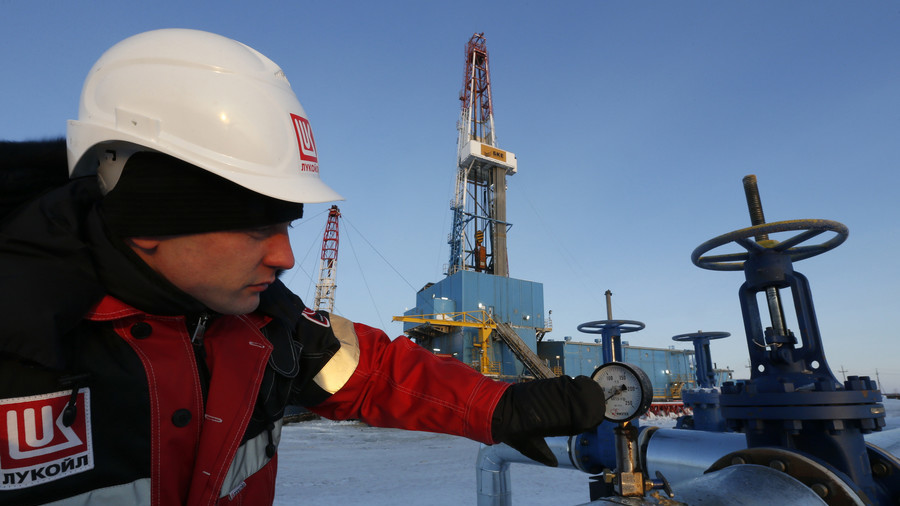 Crude oil could skyrocket to $100 per barrel in the near future and there is nothing the world's biggest producers can do to change that, warns Bob Parker, strategist at Quilvest Wealth Management.
"I think that Saudi Arabia, the rest of OPEC and Russia have achieved their objective of clearing this industry overhang from the oil market," Parker told CNBC on Monday.
Russia and Saudi Arabia would not like the prices to jump from the current $75-$80 to $100, he said. "I think what they are concerned about is that they ideally would like to avoid a spike in the oil price, let's say towards $100 a barrel, because they are very sensitive to the fact that a spike would then lead to a generalized global downturn," Parker added.
However, oil could jump to $100 in the event of a "complete collapse" in Venezuelan crude production, Parker said. The analyst said such a scenario remained "entirely possible."
Oil prices were falling on Tuesday amid news that Saudi Arabia and Russia may increase supplies while US production gains show no signs of slowing. Brent futures slid to $75.51 per barrel, while US West Texas Intermediate (WTI) crude futures were at $66.71 a barrel.
Saudi Energy Minister Khalid Al-Falih warned on Friday that OPEC and Russia could supply more oil to world markets following the drop in Venezuelan output and sanctions against Iran.
For more stories on economy & finance visit RT's business section