Oil prices plunge on signs that Russia & Saudi Arabia may increase production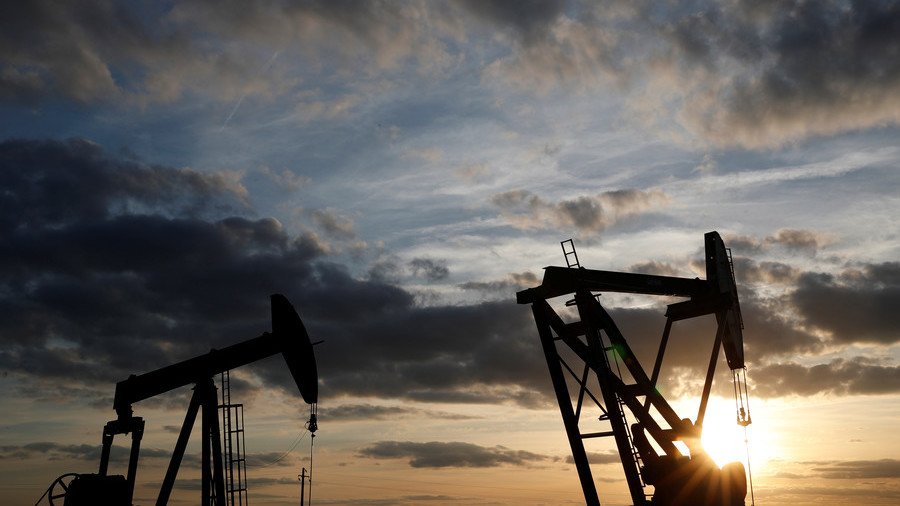 Crude prices dropped on Monday following indications that Russia and Saudi Arabia may revive oil production, which was halted as part of a deal between OPEC and allies in January last year.
Brent futures slid almost two percent, extending even steeper declines from Friday. They were trading at $75.39 per barrel as of 09:34 GMT. US West Texas Intermediate (WTI) crude futures were at $66.74 a barrel, down 1.7 percent.
"Crude oil prices collapsed... after reports emerged that Saudi Arabia and Russia had agreed to increase crude oil production in the second half of the year to make up for losses elsewhere under the production cut agreement," said ANZ bank.
Saudi Energy Minister Khalid Al-Falih said on Friday that OPEC and Russia could supply more oil to world markets "in the near future" to make up for a collapse in Venezuelan output and the impact of US sanctions on Iran.
"Two years ago, we pulled supply. I think in the near future there will be time to release supply," Al-Falih said. "It's likely that it will happen in the second half of this year. We've had intensive discussions [with Russian Energy Minister Alexander Novak], and I think we're aligned on that," he added.
The minister explained: "Whether it is a million barrels [or] more or less, we think we'll have to wait until June before making that announcement."
OPEC oil producers and Russia are due to meet in Vienna on June 22 to discuss easing supply curbs that have helped drive world oil prices to $80 a barrel.
The sides started withholding supplies last year to tighten the market and prop up prices, which in 2016 fell to their lowest in more than a decade to less than $30 per barrel.
"The pace of the recent rise in oil prices has sparked a debate among investors on whether this poses downside risks to global growth," Chetan Ahya, chief economist at Morgan Stanley, wrote in a note seen by Reuters.
For more stories on economy & finance visit RT's business section
You can share this story on social media: