US sanctions can cut Iran's oil sales abroad by half – BP boss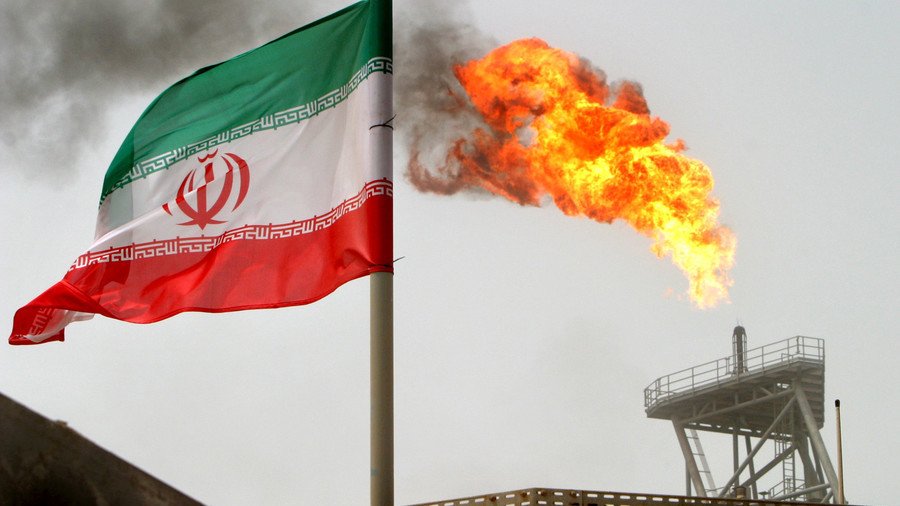 Iranian crude exports can be cut by as much as one million barrels per day, BP Chief Executive Bob Dudley said at the St. Petersburg International Economic Forum (SPIEF 2018). This is about a half of Tehran's usual sales.
"The withdrawal of the United States from the agreement seems to be the beginning of the negotiation. It would impact Iranian oil sales between 300,000 and 1 million barrels per day, that's sort of the range of estimates there," Dudley told Sputnik news agency on the sidelines of the forum.
Iran's crude oil exports reached a record 2.617 million bpd in April, according to its oil ministry's news service Shana, as Tehran sought to ramp up sales ahead of new US sanctions. However, just a month before, Iran sold 1.94 million pbd. So, if Dudley's forecast comes true, Iran will lose roughly a half of its oil sales abroad.
The head of BP did not specify which countries will buy less Iranian oil, but Tehran's traditional customers are China, India, South Korea, and Japan, which bought 60 percent of Iranian oil in April. China and India alone imported around 1.4 million bpd of Iranian oil in April, according to Shana.
Worries about Iranian exports have pushed crude oil to highest levels since 2014 this month. Brent oil surged above $80 per barrel, while the US WTI peaked at $72 this week. Iran is the fifth largest oil producer in the world and the third largest in OPEC.
Iranian Oil Minister Bijan Zangane has said the country's sales will be unaffected if Europe doesn't join the US sanctions. "Tehran's oil exports will remain unchanged if the Iran nuclear deal is salvaged by the EU following the US withdrawal from the multinational accord," Zangane told reporters after his meeting with EU Energy Chief Miguel Arias Canete in Tehran.
For more stories on economy & finance visit RT's business section
You can share this story on social media: