India opens WTO dispute over US steel & aluminum tariffs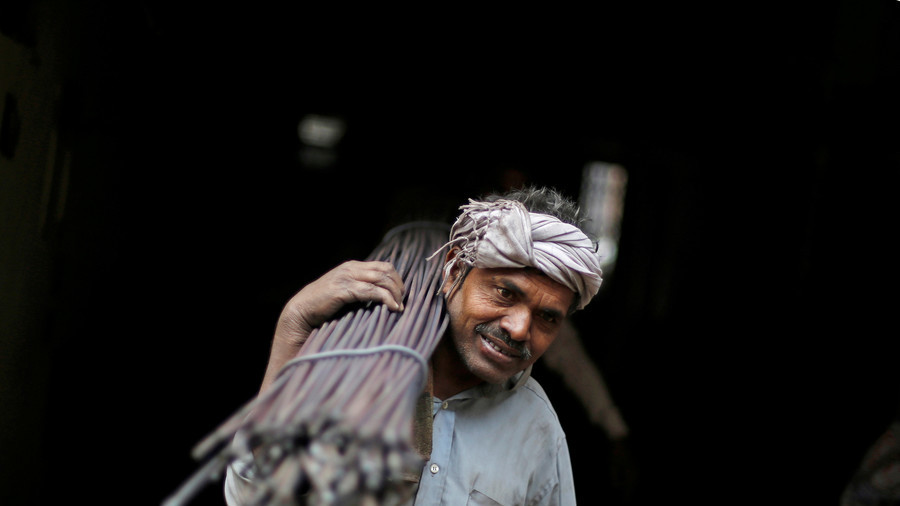 India has filed a complaint with the World Trade Organization (WTO) to dispute US President Donald Trump's tariffs on steel and aluminum.
The country has estimated its annual losses from the tariffs and seeks to return $31 million levied on its aluminum exports and $134 million on steel. The tariffs are 25 percent on steel and 10 percent on aluminum.
India plans to retaliate by introducing similar tariffs on the US soya oil, palm olein and cashew nuts. The country says by imposing the levies, Washington is trying to force other countries to agree to "voluntary export restraints." The US had also exceeded the maximum import tariff allowed by the WTO.
Under the WTO rules, the US has 60 days to settle the complaint. Trump is vetoing the appointment of new appeals judges, making the settlement system more complicated. China, Russia, Japan, India, Turkey and the European Union have all said they don't agree with the tariffs, which cannot be explained by the US security concerns, the issue on which Washington is basing its actions, the countries say.
Collectively, they want $3.5 billion in compensation from the US. If any country seeks to cut its imports, it should compensate its trade partners with a net increase in imports of other goods, the WTO rules state. The US is refusing to do so.
For more stories on economy & finance visit RT's business section