US & China put trade war 'on hold,' agree more talks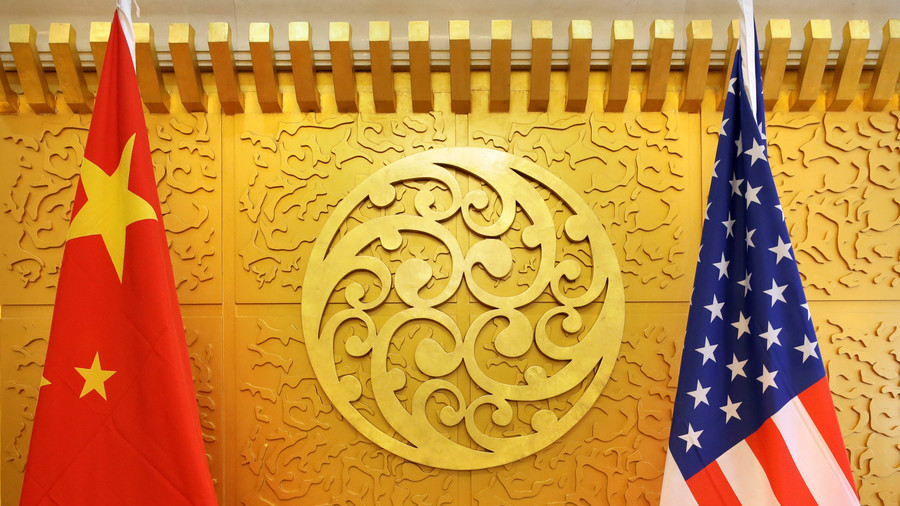 The US-China trade war is "on hold" after the world's two largest economies agreed to stop threatening new tariffs ahead of further negotiations on a wider trade deal.
"We are putting the trade war on hold. Right now, we have agreed to put the tariffs on hold while we try to execute the framework," US Treasury Secretary Steven Mnuchin told 'Fox News Sunday.'
China and the US had threatened tariffs that would cost each of them billions of dollars, sparking fears of a full-scale trade war. On Saturday, China agreed to take measures to boost imports from the US to reduce its trade deficit. In earlier talks, Washington demanded that China reduce its trade surplus by $200 billion. No further details were given following the latest round of negotiations.
According to a joint statement, both sides agreed on meaningful increases in US agriculture and energy exports with the aim of helping to close the $335 billion annual US trade deficit with China.
Mnuchin and Trump's top economic adviser, Larry Kudlow, said the agreement reached by Chinese and American negotiators on Saturday set up a framework for addressing trade imbalances in the future.
Kudlow told 'Face the Nation' on CBS that it was too soon to confirm the $200 billion figure. "The details will be down the road. These things are not so precise," he said.
"The negotiations are proceeding very well. We're on the same page, too early for exact, precise details," Kudlow says of negotiations with China.

— Face The Nation (@FaceTheNation) May 20, 2018
The National Economic Council Director added that no trade deal had been reached but communications were open. "We want China to open up markets, lower tariffs, lower non-tariff barriers, give us a chance...Now are we going to get everything? I don't know, but I will say this – we're making terrific progress," he said.
Think your friends would be interested? Share this story!