South Korea looks to boost economic ties with Russia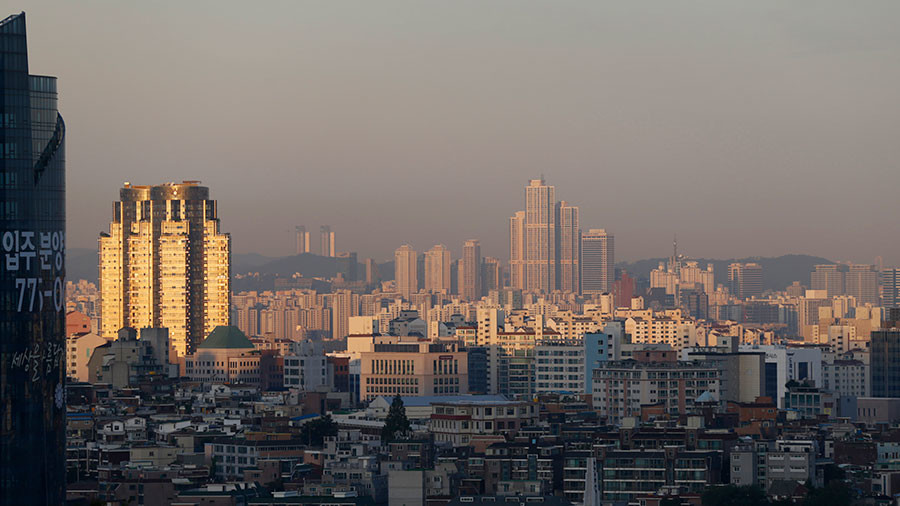 Seoul is seeking to significantly ramp up business with Moscow, according to recent talks between the foreign ministers of the two countries.
South Korea wants to speed up the building of the so-called "nine bridges" meaning gas, railways, the Northern Sea Route, shipbuilding, job creation, fishing and other types of cooperation.
The initiative was first proposed by President Moon Jae-in during the Eastern Economic Forum in Russia. During the meeting of foreign ministry officials, the countries also agreed to look at building trilateral economic ties with North Korea.
Last month, South Korean diplomat Kang Kyung-wha said Russia could build a natural gas pipeline to the country through the North's territory. "Should the security situation on the Korean Peninsula improve, we will be able to review the pipeline natural gas (PNG) business involving the two Koreas and Russia," she said then.
Last year, trade between Seoul and Moscow grew 40 percent to $19 billion. The countries have joint projects in Russia's Far East and economic ties can grow, if the countries reach a breakthrough on gas deliveries.
South Korea is currently forced to buy more expensive liquefied natural gas (LNG) shipments. President Moon also said that good business ties between Russia and South Korea could solve the problem of the North Korean nuclear weapons issue.
"If the North sees Northeast Asian countries successfully conducting economic cooperation, it will realize that participation in the development of the Russian Far East would be beneficial to it," he said.
For more stories on economy & finance visit RT's business section