US friendly suggestion to China: Buy more American gas if you don't want more tariffs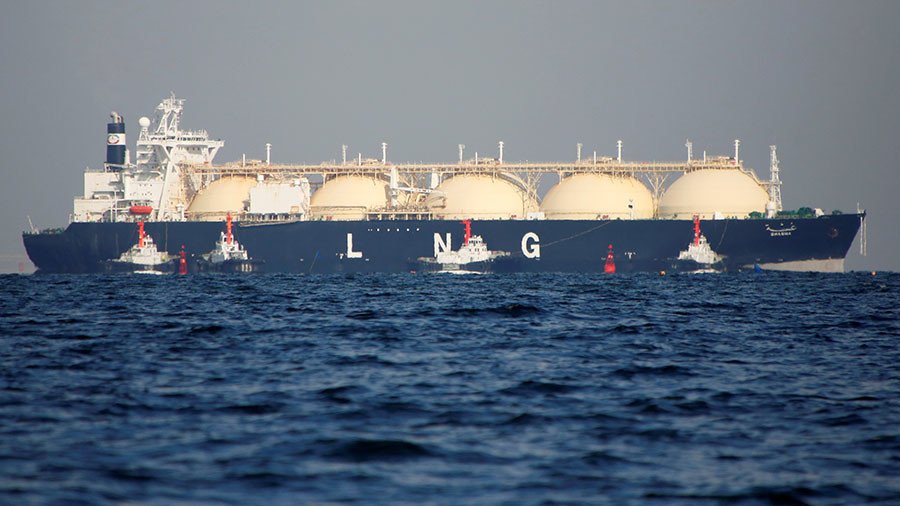 Donald Trump's economic adviser has a suggestion as to how China can avoid more tariffs on its goods – buy more liquefied natural gas (LNG) from America.
"China needs to import very, very large amounts of LNG and, from their point, it would be very logical to import more of it from us, if for no reason other than to diversify their sources of supply," said US Secretary of Commerce Wilbur Ross in an interview with Bloomberg. "It would also have the side effect of reducing the deficit."
On Thursday, Trump slapped China with $60 billion in tariffs on imports, adding that "this is the first of many" trade actions, as he signed the memo. The US trade deficit with China stood at $375 billion in 2017. A lot of the imported goods are from American manufacturers, who send raw materials to China due to cheap labor. When the goods are shipped back to the US, they are considered imports in the trade balance.
However, Washington's demand for China to buy more American gas is unlikely to cut the deficit, according to a Bloomberg-polled analyst Anastacia Dialynas. Beijing has commitments with other countries, and only 40 million tons of China's 2030 imports aren't already under contract, which accounts only for $13.5 billion at current prices.
China is not the only target market for US LNG exports. Washington has been one of the fiercest opponents of Russia's Nord Stream 2 gas pipeline to the European Union. Moscow has repeatedly said Washington is hindering the project, because it wants Europe to buy American LNG instead of cheaper Russian gas.
For more stories on economy & finance visit RT's business section
You can share this story on social media: