Japanese banks trying to hold on to savings of dead clients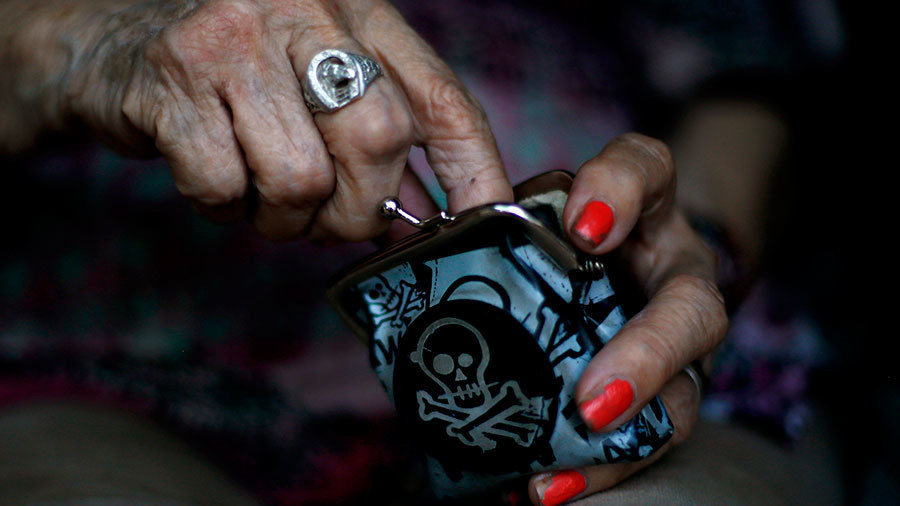 In an attempt to keep billions in funds left by deceased customers, Japanese regional banks are using special trusts to enter into banking relationships with the heirs of the departed.
The step comes as the country's local lenders have been losing 60 percent of funds that are subject to inheritance, Bloomberg reports, citing estimates by Fidelity Investor Education Institute. Smaller banks across Japan have to say goodbye not only to millions of clients dying each year, but also to their savings after heirs opt to move to bigger cities where bigger banking institutions are dominating.
With nearly 26 percent of the country's population aged 65 or above, local lenders reportedly have to turn to selling testamentary substitute trusts – an inheritance product aimed at unlocking funds when an estate holder dies. The measure reportedly makes it possible for inheritances to remain under the regional bank's control.
"When succession occurs through the death of an elderly customer, often their sons and daughters live in or around Tokyo, and it was a problem that our deposits were flowing out into the big city," Kazuhito Wakiuchi, a manager at Mie Bank in western Japan, told the agency. The lender is going to cooperate with the country's largest banking group, Mizuho, to sell such trusts starting next month.
Nearly 50 trillion yen ($460 billion) in financial assets are annually transferred by succession, according to Fidelity Investor Education Institute, as quoted by the media. The figure is projected to rise with annual death rate increasing decade after decade. Most of those estates are huge, as Japan has the highest number of millionaires in the world with total assets of at least $7 trillion, according to Paris-based consultancy Capgemini.
"With these testamentary substitute trusts, we can have the account that receives the estate," Wakiuchi said. "We also have the point of contact with the children, giving us the opportunity to make proposals, including investment of the assets left to them."
Banks began to sell the product nearly 10 years ago with over 150,000 in effect as of December, according data compiled by the Trust Companies Association of Japan. The trusts became popular as they help heirs to clear immediate expenses such as funeral costs. At the same time, estate holders may choose to leave large amounts of cash or have their money distributed gradually over time.
"Succession business is a key area to secure the survival of regional banks," Kaori Nishizawa, a director for financial institutions at Fitch in Tokyo told the agency, stressing that demand for trust products will rise as the population ages. Lenders may earn fees, selling these trusts.
However, while smaller banks have the opportunity to form relations with their customers' heirs, they have no guarantee that they will keep the assets. Only 20 percent of regional lenders have obtained licenses to manage trusts themselves, with the rest having to distribute products of bigger banks that require beneficiaries to open accounts with them.
For more stories on economy & finance visit RT's business section