Rosneft sees net profit jump sevenfold on higher oil prices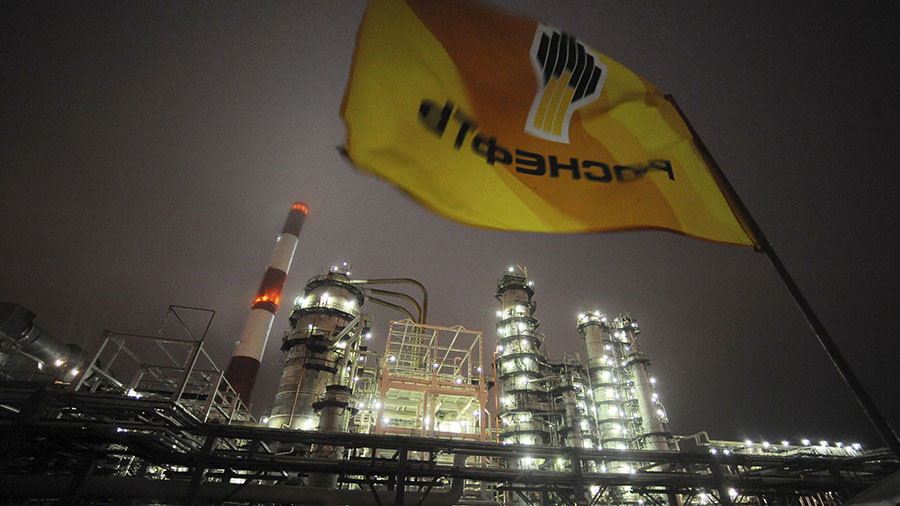 Russia's largest oil producer, state-controlled Rosneft, reported on Monday a sevenfold jump in its net profit for Q1 2018, on the back of significantly higher oil prices compared to the same period of 2017.
Rosneft's net income soared to $1.3 billion (81 billion Russian rubles), more than seven times higher compared to Q1 2017, and exceeding a Reuters forecast of $1.25 billion (76.8 billion rubles).
Revenues at Rosneft jumped by 22.1 percent on the year, to $28 billion (1.722 trillion rubles), driven by higher oil prices and sales channel optimizations despite a 1.2-percent decline in average daily liquids production that was constrained by Russia's commitment in the OPEC/non-OPEC production cut pact, Rosneft said.
The average price of the Urals crude grade was $65.20 in the first quarter this year, up from $60.50 in Q4 2017, and up from the Q1 2017 average price of $52.30, Rosneft's financials show.
Spare capacity at the company exceeded 100,000 bpd at the end of the first quarter this year.
Free cash flow in rubles jumped threefold compared to Q4 2017 and increased by 40.6 percent from Q1 2017.
On the conference call, Rosneft's First Vice President for Economics and Finance, Pavel Fyodorov, said that the company would reveal details of its planned share buyback in June this year.
Earlier this month, Rosneft said that its management was proposing a share buyback program of $2 billion in the period 2018 to 2020, as part of its strategy to boost shareholder returns. Rosneft plans to finance the medium-term buy-back plan with organic free cash flow generation and divestments of non-core assets, the company said, adding that the execution of the share repurchase program would start in the second quarter this year, pending receipt of customary corporate approvals.
As part of the plan to boost shareholder returns, Rosneft also plans to carry out a strategic review of its asset portfolio focused on decreasing the share of tail and non-core assets, "the disposal of which should provide incremental net cash flow to the shareholders."
This article was originally published on Oilprice.com