Inflation in Russia at historic low with less dependence on energy – Putin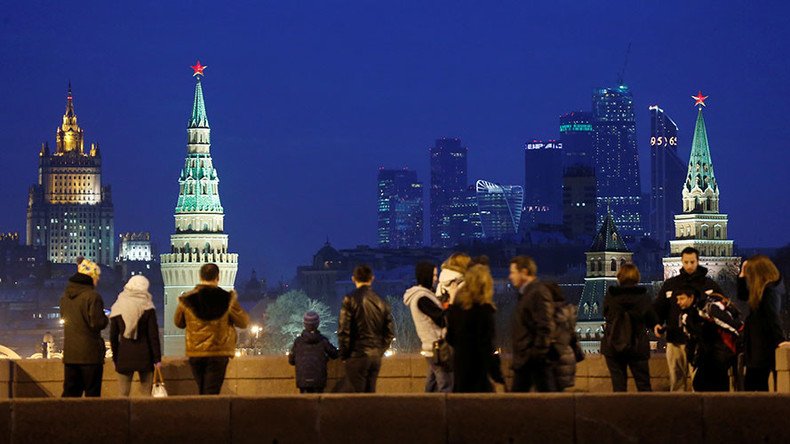 The Russian economy has overcome stagnation, and its revival is sustainable, said President Vladimir Putin on Tuesday at the Russia Calling investment forum.
According to Putin, annual inflation has slowed to 2.7 percent which is "a record low in Russia's entire history." The inflation rate will be lower than the targeted four percent.
Gross domestic product has been growing four quarters in a row, according to the Russian president, exceeding two percent in the second quarter of this year.
Putin praised the Central Bank of Russia's balanced policy, saying it ensured economic stability, as well as of public finances and the banking sector.
Conservative budgetary and monetary policy is the basis for positive and long-term development, the president said.
Russia's oil and gas revenues to make up only 1/3 of budget income by 2020 - Putin
He added that dependence of the federal budget on the oil market is decreasing and over the next three years Russia's oil and gas revenues will make up only a third of the budget income.
In 2014, oil and gas revenues accounted for more than half of the budget revenues at 51.3 percent, while this year they were around 39 percent.
"We plan that the non-oil-gas-deficit will drop from the recent 8.5 percent to 5.9 percent of GDP. The total deficit in the federal budget would be less than one percent," said Putin.
According to the Russian president, the inflow of foreign direct investments rose by more than two and a half times to $23 billion in three quarters of 2017.
"We see that the business community treats our actions positively. Confidence and desire to invest in the Russian economy are growing, particularly from foreign businesses," said Putin.
You can share this story on social media: