Global wine production falls to 60-year low as harsh weather hits European vintage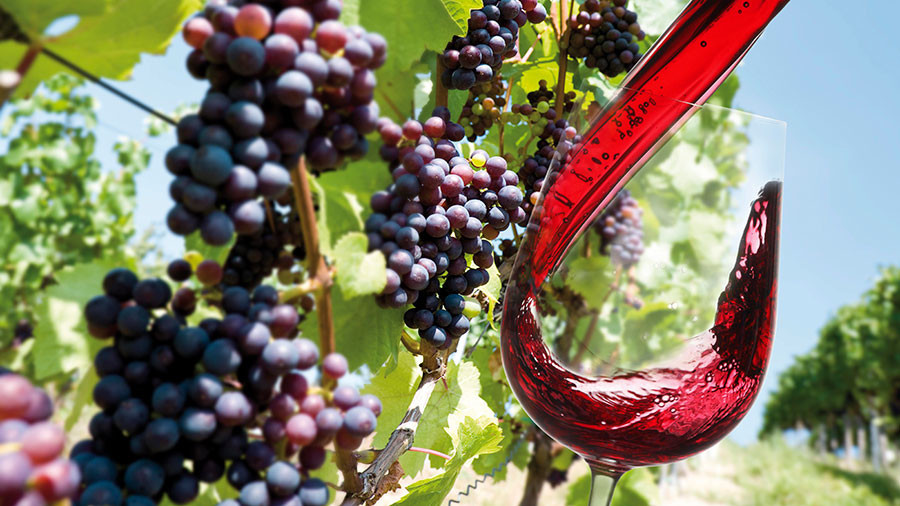 Wine output across the globe plunged to the lowest level in more than half a century after poor weather across Europe significantly impacted production, reports international wine organization OIV.
According to the Paris-based agency, total wine output reached 250 million hectoliters in 2017, which is 8.6 percent less than global winemakers produced the previous year. The OIV said that it was the lowest level since 1957, when production had fallen to 173.8 million hectoliters. One hectoliter is 100 liters and is the equivalent of nearly 133 standard wine bottles.
The main reason behind the plunge is a considerable production decrease in the EU, the world's biggest wine producer. All top wine producers in the bloc were reportedly hit by harsh weather last year, which triggered an overall decline of nearly 15 percent to 141 million hectoliters.
According to the agency's estimations, Italian wine output fell by 17 percent to 42.5 million hectoliters. French production was down 19 percent at 36.7 million hectoliters, while Spanish output declined by 20 percent to 32.1 million hectoliters.
OIV's projections exclude juice and grape must. In France, most of the key regions including Bordeaux and Champagne were hit by spring frosts, drought, and storms, dragging production to a record low.
At the same time, wine output managed to remain nearly stable in the United States, the world's fourth-biggest producer. Production was also steady in China, which is currently seventh in wine production after Australia and Argentina. In Latin America, where trends were mixed, Argentina demonstrated a 25 percent increase after very low production in 2016, while Chile saw a six-percent drop.
Meanwhile, consumption of wine across the world edged higher to around 243 million hectoliters in 2017, up 1.8 percent from the previous year. The United States remained the largest wine consumer at 32.6 million hectoliters, followed by France at 27 million. In China, wine consumption grew for the third consecutive year with an increase in 2017 of 3.5 percent to 17.9 million hectoliters.
Spain retained its position as the largest exporting country by volume with a global market share of 20.5 percent. France is the leader in value with €9 billion ($11 billion) of wine exported in 2017. All in all, global exports reached 107.9 million hectoliters last year, which is up 3.4 percent against the year before, and €30 billion in value, marking an increase of 4.8 percent on 2016.
For more stories on economy & finance visit RT's business section